May 14th 2019 – Little Lincoln decided to make an appearance weighing 6lbs 15oz with midwives Jessica Raison, Karen & Hayley.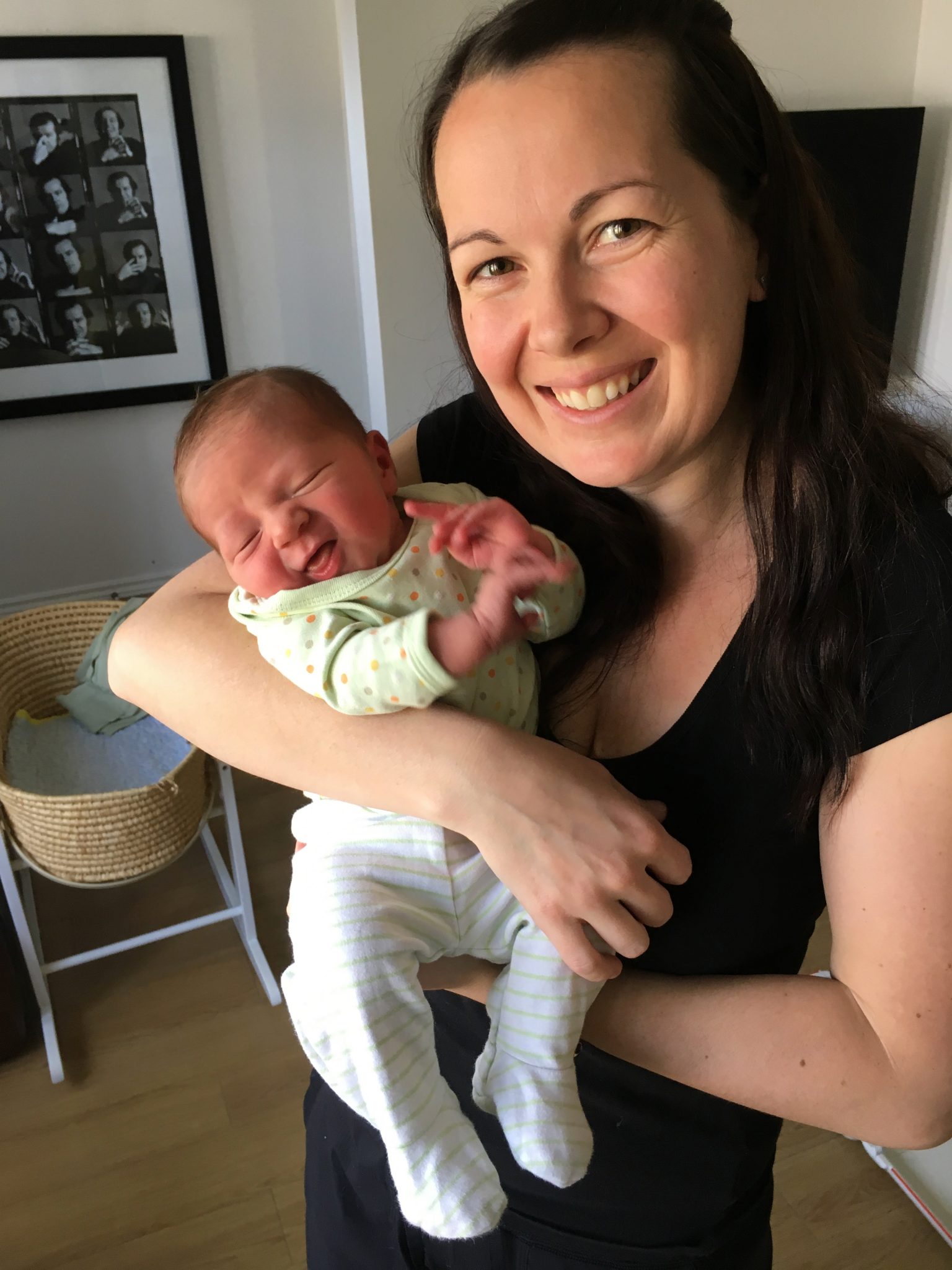 May 10th 2019 – Beautiful Imogen arrived…a few days later, but we are thrilled she is finally here weighing 8lbs 1oz. Midwives Hayley, Jessica Raison, Sara and Yuefang all helped to bring this little darling into the world!
May 8th 2019 – Gorgeous Evelyn arrived at home weighing 7lbs 8oz with midwives Esther, Jessica Riley and student midwife Jessica Tarka.
May 8th 2019 – Beautiful Paris arrived very efficiently on her due date. Weighing 8lb 2oz with midwives Hayley & Jessica Raison.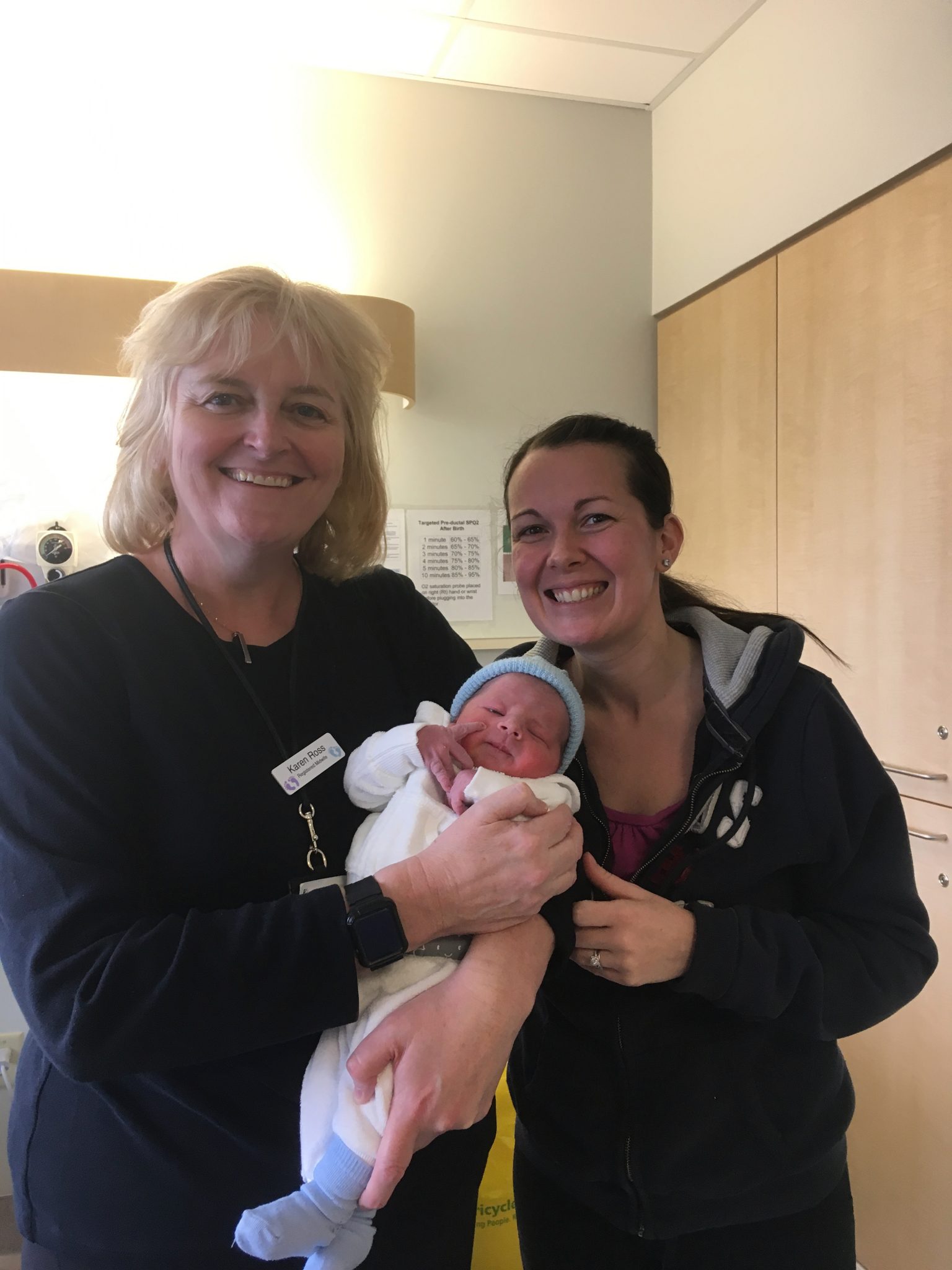 April 11th 2019 – Little Reed arrived quickly for his mom and dad at a lovely 7lb 11oz with midwives Karen & Hayley.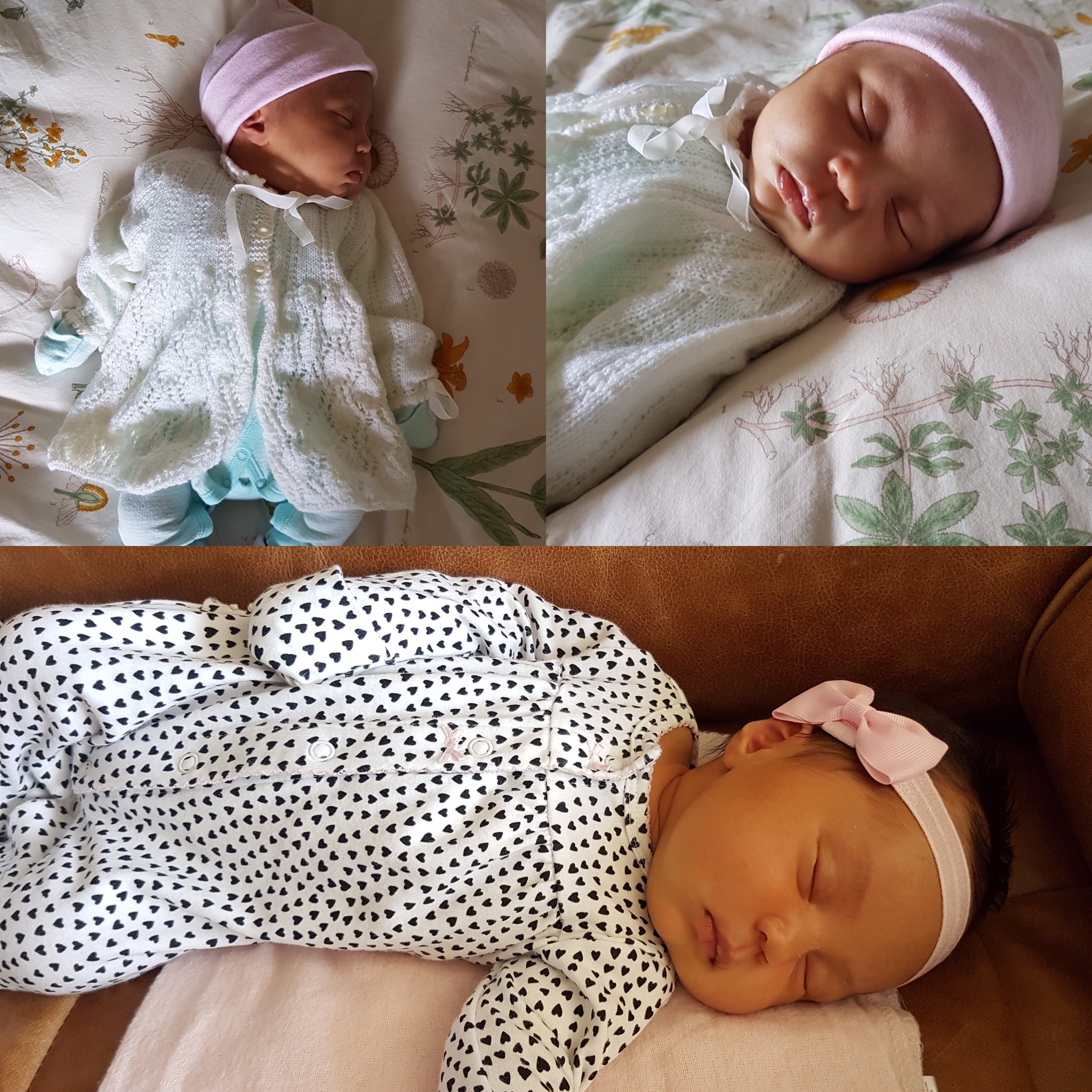 April 17th 2019 – meet sweet little Isla! She is just absolutely adorable arriving at 7lbs 5oz with midwives Hayley & Karen.
April 24th 2019 – Beautiful red haired baby Josephine arrived on midwife Karen's birthday! 8lb 10oz with midwives Karen & Hayley.
April 30th 2019 – Gorgeous Rayla has arrived weighing 8lbs 5oz with midwives Jessica Raison & Hayley.
March 24th 2019 – Beautiful Sparrow arrived in style 7lb 15oz on a full moon weekend for busy midwives Karen & Hayley.
March 16th 2019 – This gorgeous girl made her appearance. Maxwell was 6lbs 11oz with midwife Loraina.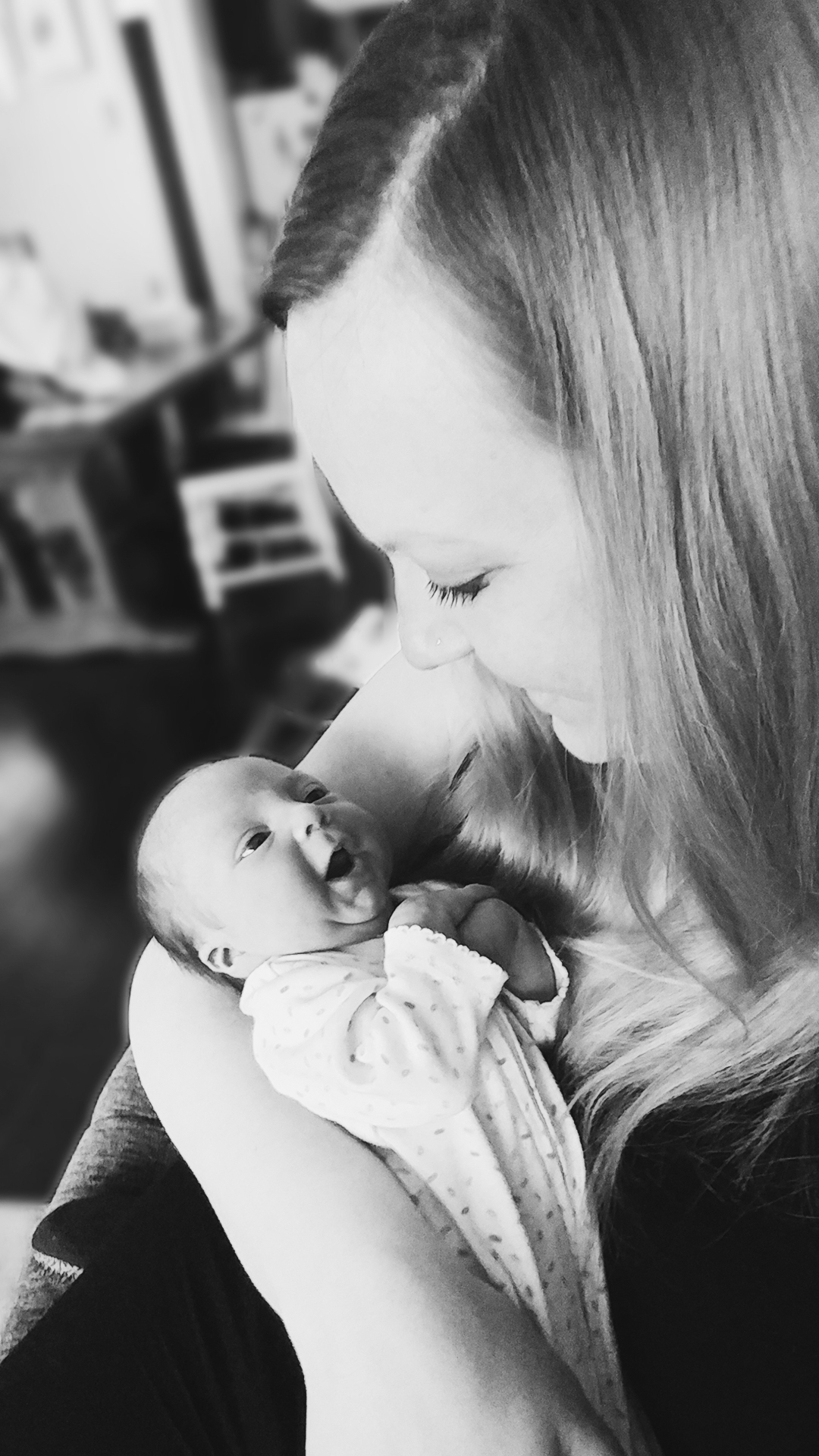 Maxwell & her beautiful Mommy
Maxwell is absolutely gorgeous! Her mommy just wanted to show her off, and who can blame her.
March 9th 2019 – Meet Jonah – a handsome and big 10lb fella. Delivered by Hayley & Karen.
Dec 13th 2018 – Beautiful baby Avery made her debut with midwives Theressa and Esther, weighing 9lbs 15oz.
Midwife Hayley's little boy is one years old already! Delivered by Karen, Rebecca & Jessica Raison.
Dec 5th 2018 – Gorgeous baby girl Nova arrived at home delivered by midwives Theressa and Loraina.
4 babies all born with TVM
Parker, born Sept 20/2012, 8lbs 6oz, delivered by Jackie.
Crispin, born March 25/2010, 8lbs 12lbs.
Alec, born December 28/2014, 7lbs 11oz, delivered by Hayley.
Avery, born December 13/2018, 9lbs 15oz, delivered by Esther and Theressa.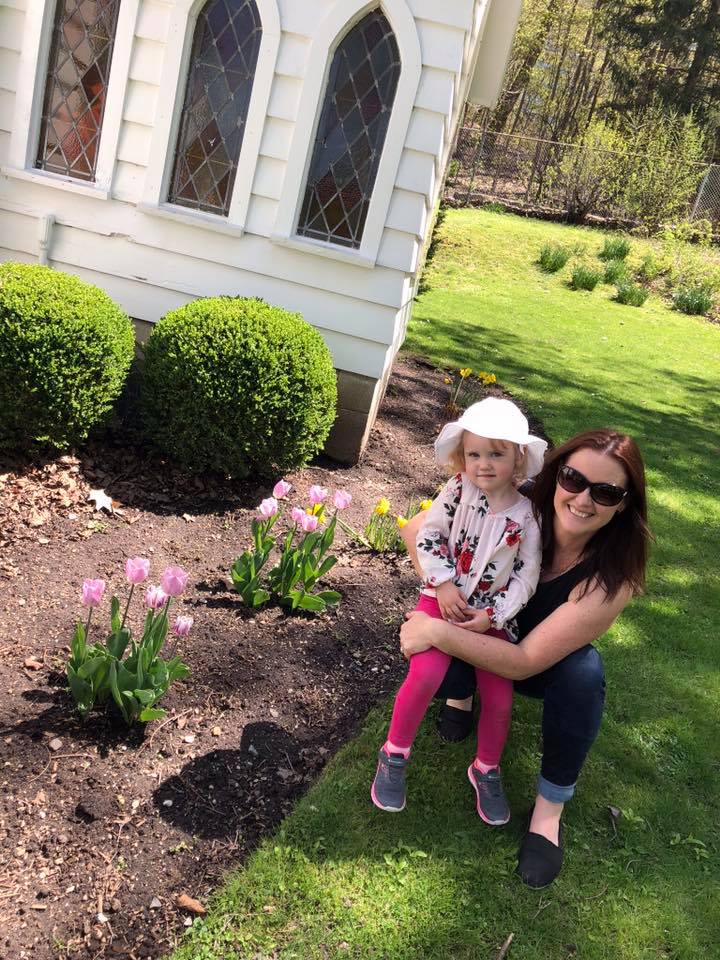 Gorgeous Harper is 3 years old!!! Delivered by midwife Hayley.
Midwife Jessica Raison waiting patiently for a baby to arrive at a home birth.
2018 – Midwives Esther and Theressa having some newborn cuddles after this little guy was just born.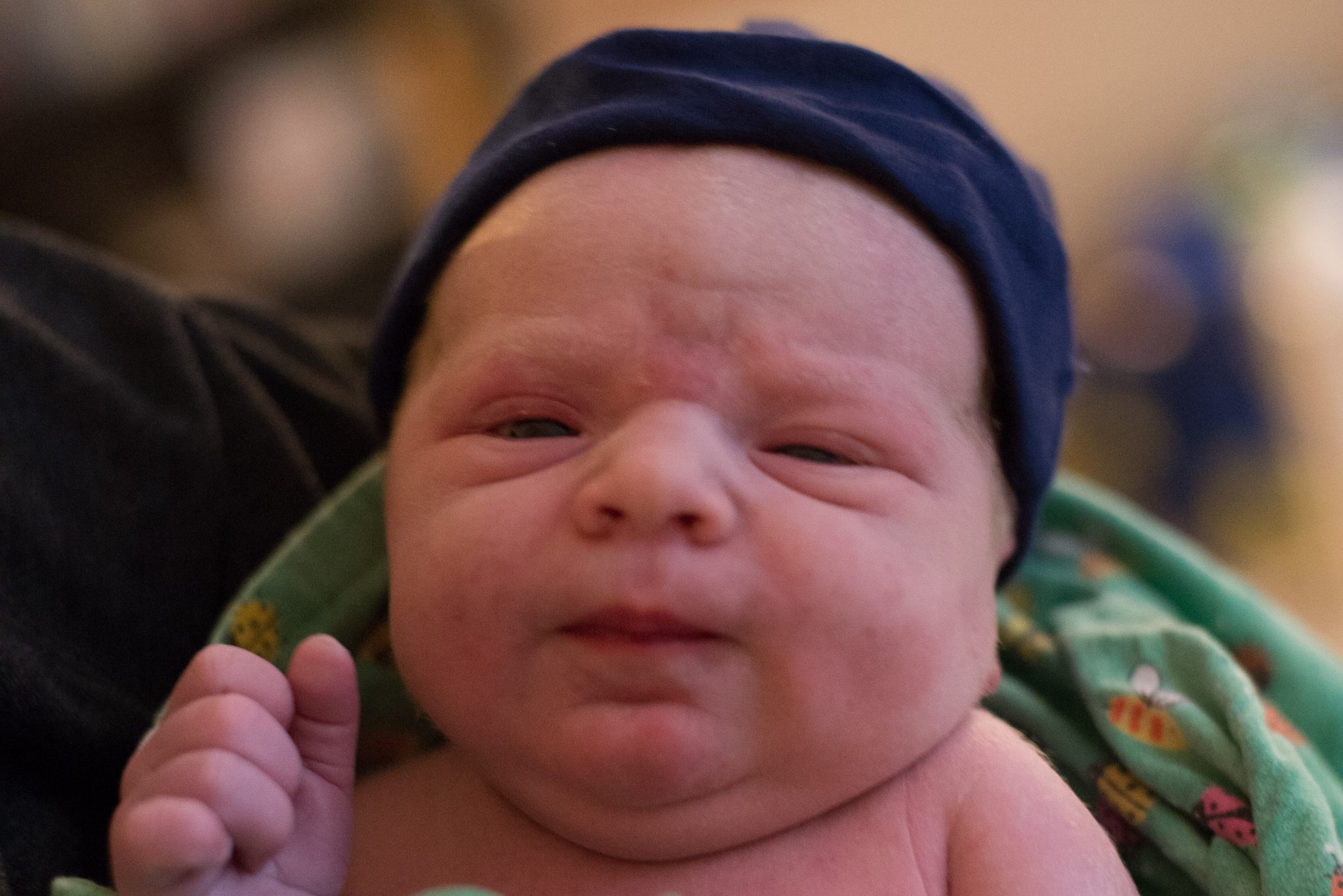 2018 – Welcome to the world little Ronan! Delivered by midwife Jessica Raison at home.
2018 – Midwife Rebecca and a beautiful growing baby girl that she delivered.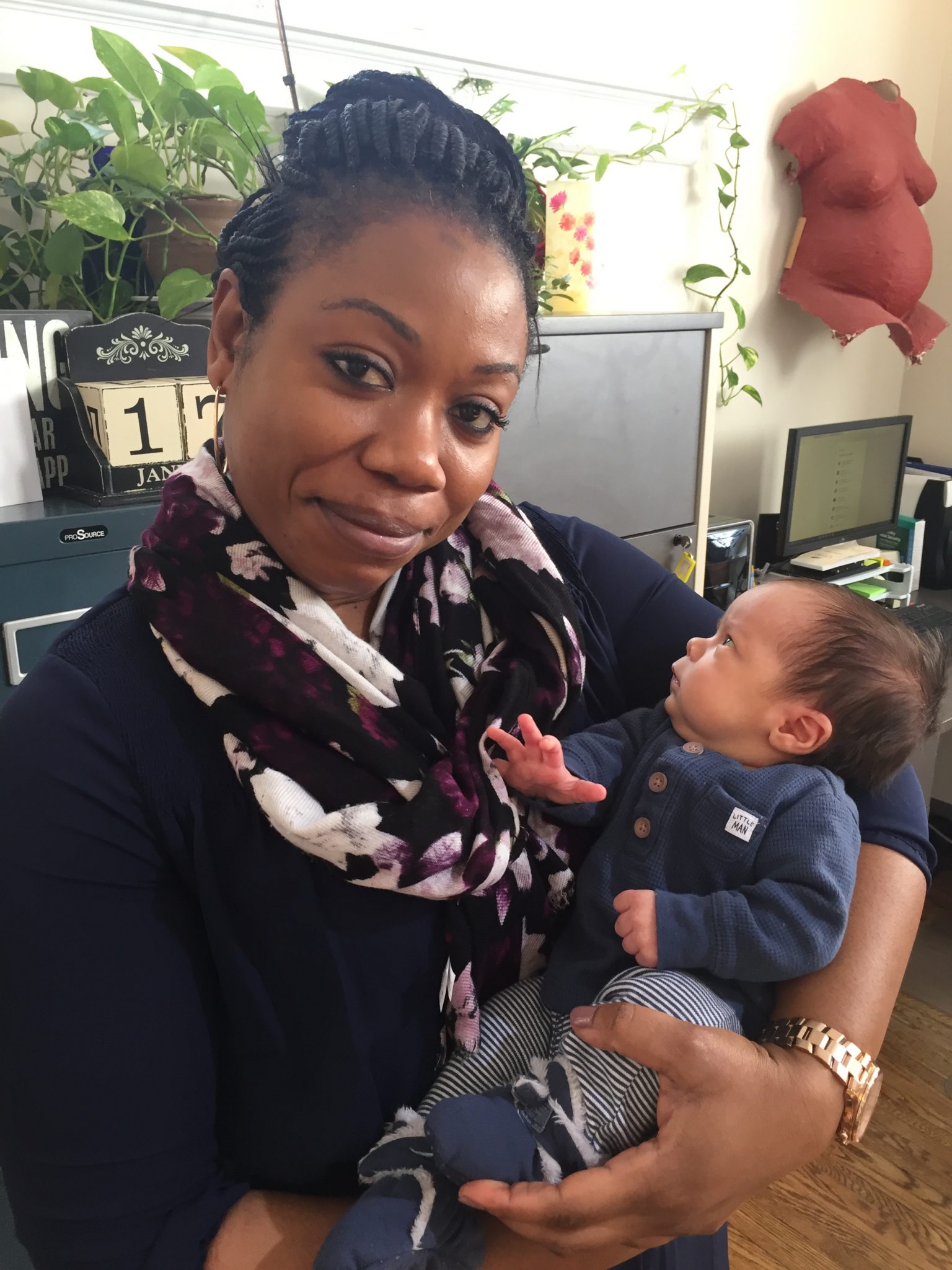 Midwife Esther holding gorgeous Calvin after his 4 week old postnatal check up in clinic.
Midwife Karen getting some snuggles with baby Calvin.
Midwife Rebecca discharging Calvin home from the hospital – although he doesn't seem happy to leave.
Baby Harper:  now a few months old already!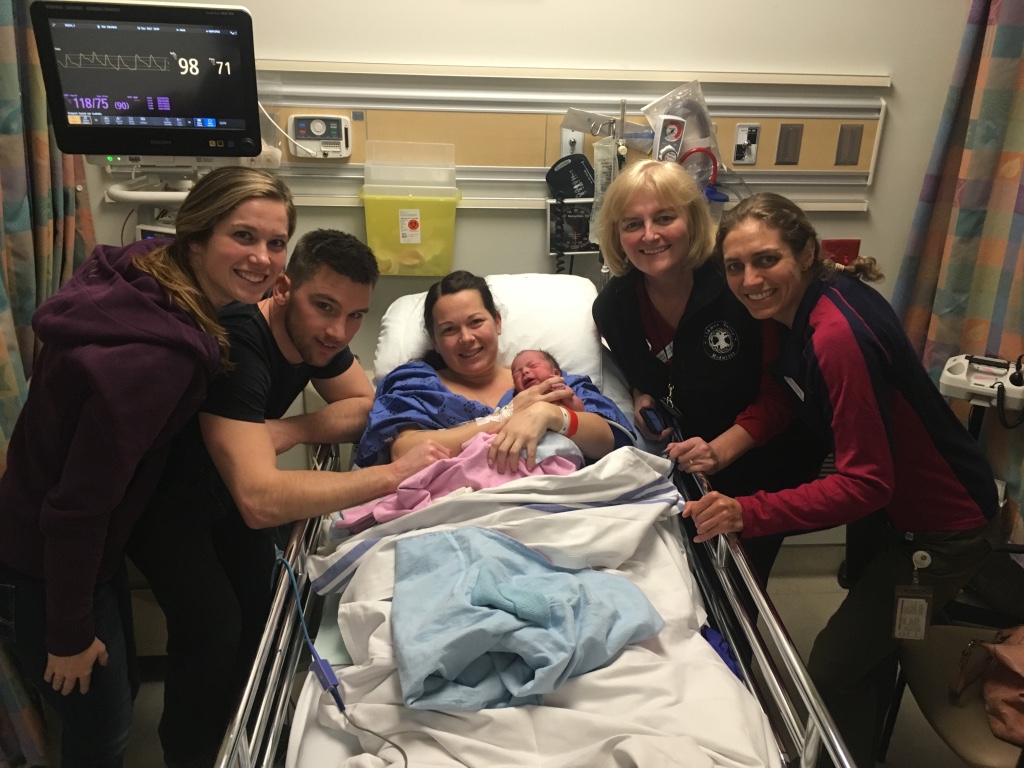 Dec 20th 2017 – Midwives Karen, Rebecca and Jessica Raison welcome midwife Hayley and her husband's first baby into the world. Little Calvin arrived after a caesarean section weighing 6lbs 4oz!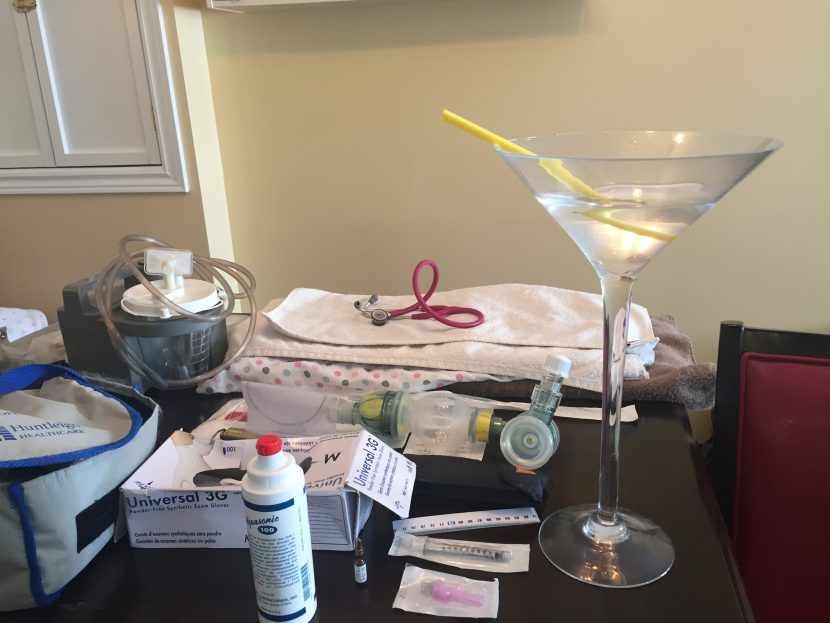 Cannot have a home birth without a martini glass full of water.
2016 – Midwife Hayley with gorgeous 6 week old Anakin, born at home!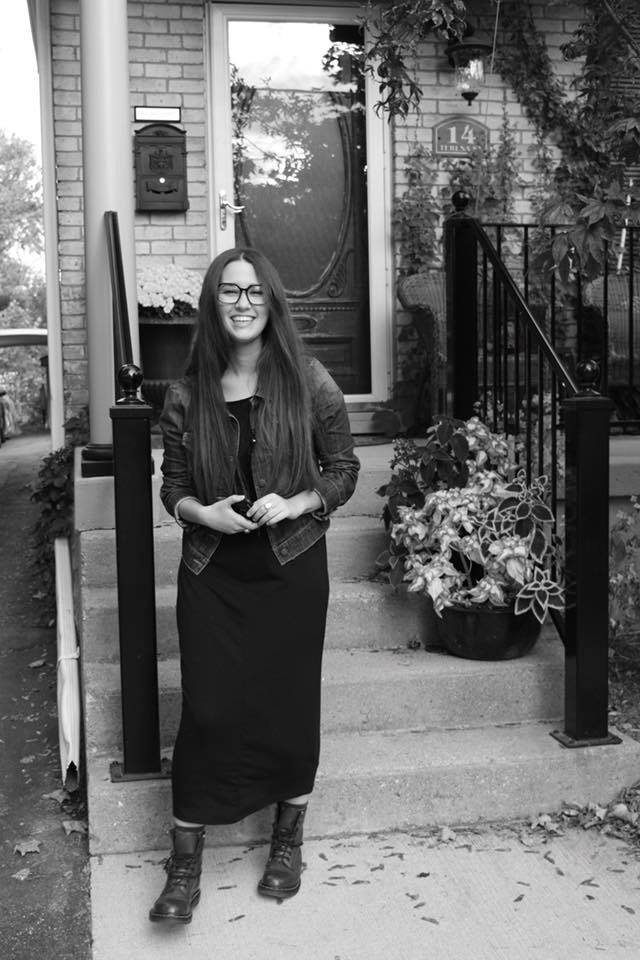 A not so little pic of Hannah – Monica's daughter – all grown up! She was delivered by Heather in 1999.
Look at this updated photo of two year old Harper…Gahhh she sure got big so fast!!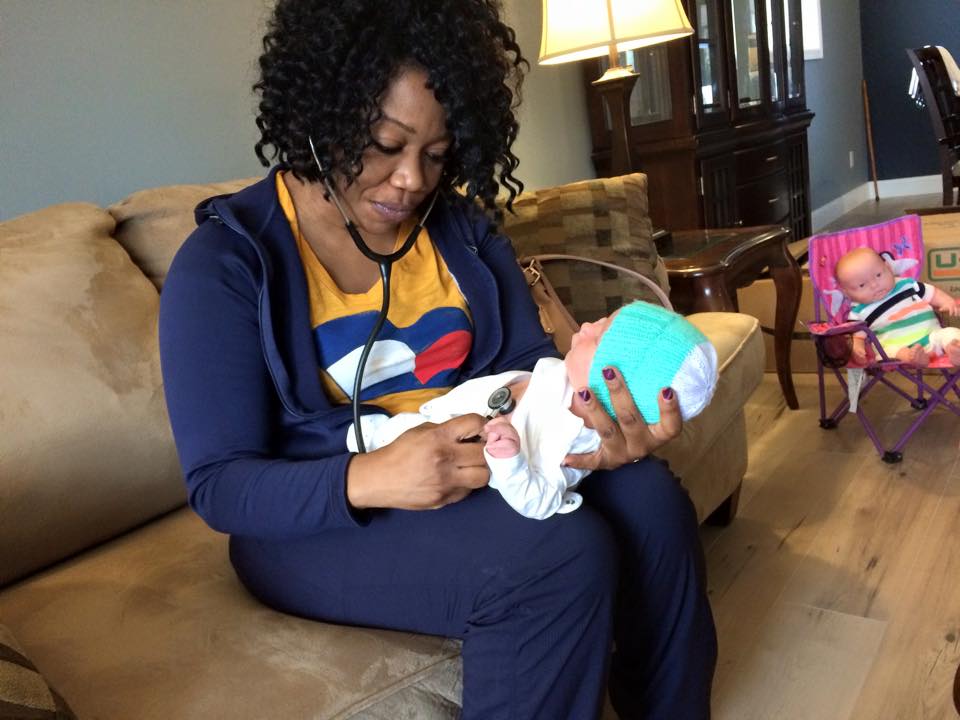 Midwife Esther checking a new baby at home a few days after birth.
And this is what the midwives do when they are off!
Midwives Hayley and Leanne weigh baby Jake after birth.
2015 – Midwives Hayley and Leanne welcome midwife Jackie's second baby into the world. Gorgeous Jake made his speedy entrance at home on New Year's Eve!
2015 – Midwife Hayley saying farewell to Lukas at 6 weeks old.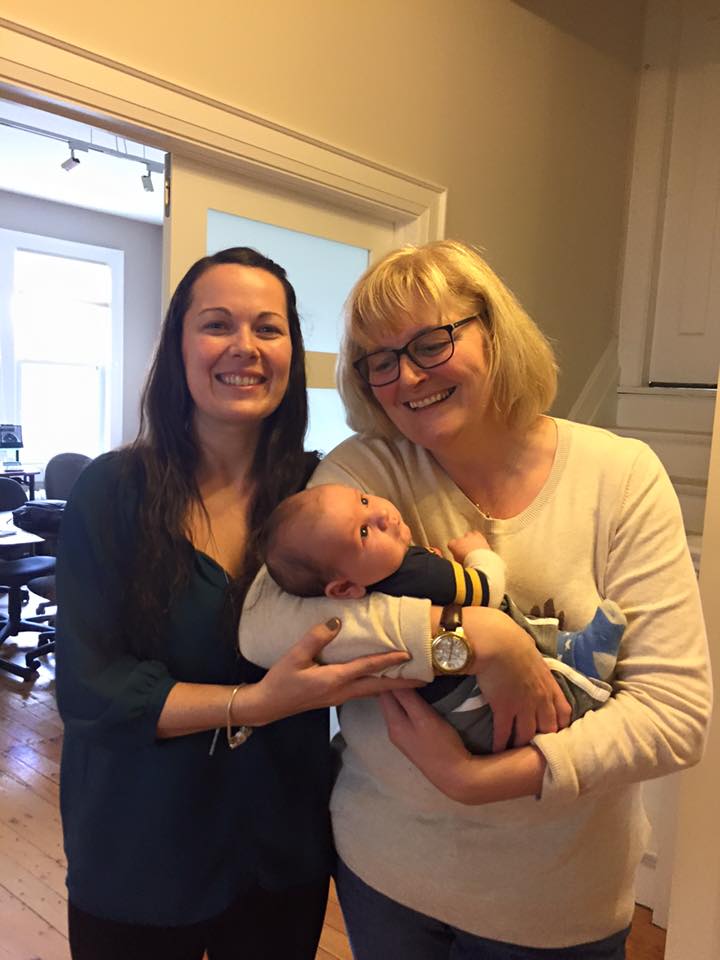 2015 – Little man Lukas with midwives Karen and Hayley at 4 weeks old.
2015 – Beautiful baby Lukas 8lbs 7oz – minutes old- with midwives Hayley and Karen.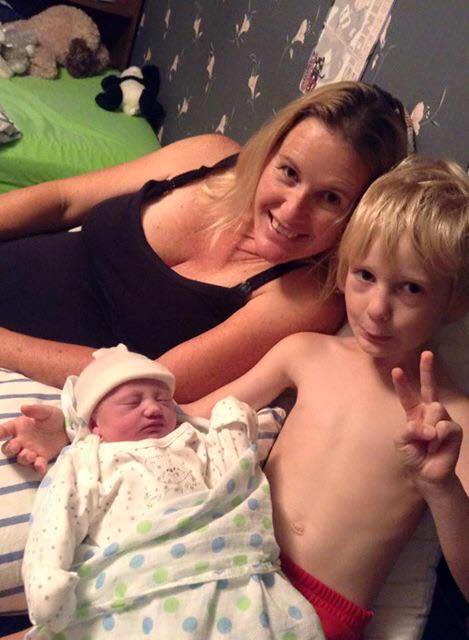 2015 – After a beautiful home birth, Harper has finally arrived much to the excitement of her big brother and mummy, who looks absolutely fantastic!
Harper is growing so fast – around 2 months old now and her mummy is having a coffee with midwife Hayley.
Beautiful Emma came into the world at home for midwife Jackie and her husband. Midwives Hayley and Leanne were so proud to help their amazing colleague deliver her first child. She will be forever loved by the TVM family.
Fantastic shot of midwife Jackie listening to baby, while a hard working client waits for the next contraction.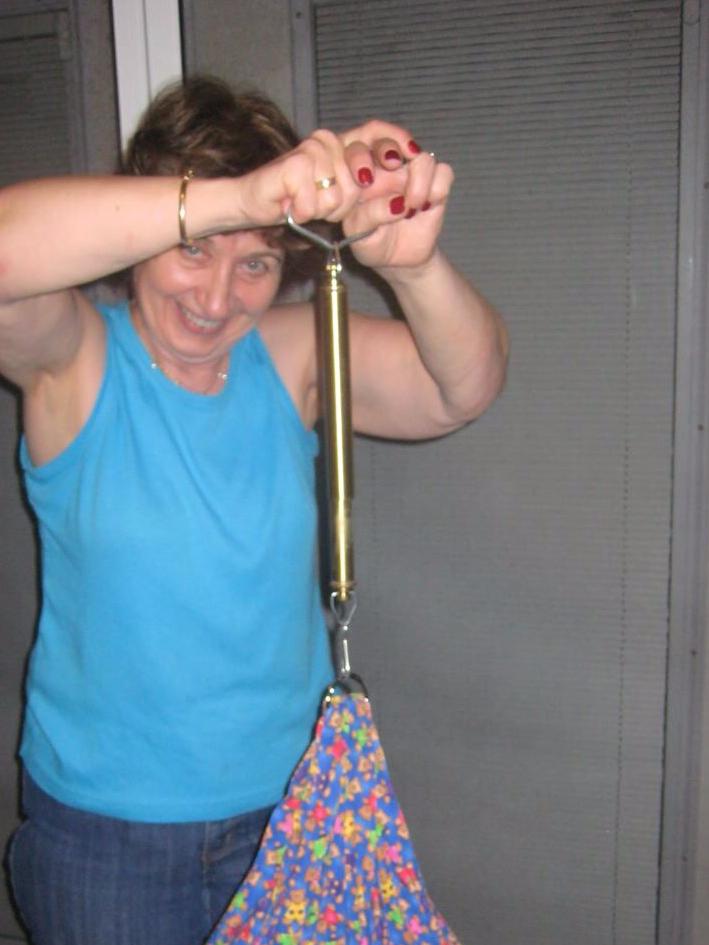 Midwife Heather weighing her adorable little grandson, Logan. (2012)
2014 – Midwife Esther and handsome baby Hendrick after delivery 9lbs 11oz.
2013 – Beautiful baby Merek is being checked over by midwife Jackie just shortly after birth.
2010 – A snapshot right after the birth of precious little Emily who was caught by midwife Kathi. She weighed 6lbs 6oz! 
All photographs displayed on our website and within the photo gallery are with the express permission of the owner, client, and photographer. They are subject to copyright. You may not use these photographs without the permission of Thames Valley Midwives or their owner, client, or photographer.
If you would like your beautiful baby or babies to be featured on our wall of fame, please send a photograph to info@tvm.on.ca with your baby's name, date of birth or year, names of the midwives who caught your baby or looked after you, your baby's weight, and any other details you wish to add!