January 10th 2021 – Rebecca had the privilege of attending all three of these Thames Valley Midwives babies! This little guy weighed 7lbs 10oz.
March 12th 2021 -This sweet fella is three days old – this pic was snapped at his home visit.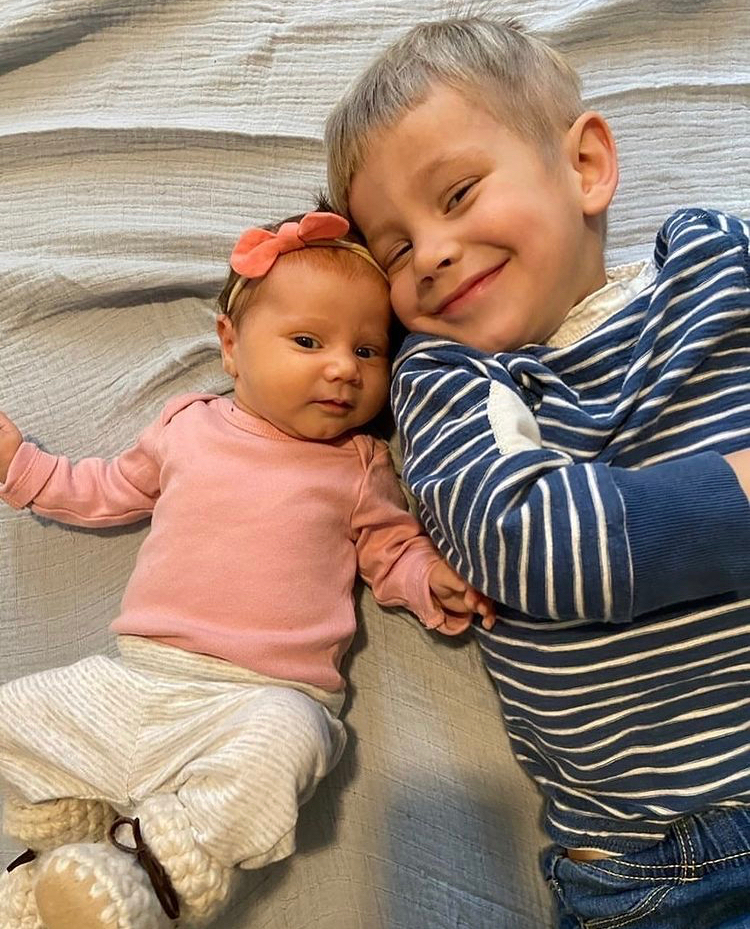 Mister Emmett was born by c-section in 2017 after a long labour supported by Yuefang. Baby Holland was born during the pandemic and although Yuefang wasn't able to attend this time, midwives Rebecca and Jessica helped this mama through her birth.
January 29th 2021 – This sweet girl was 6 weeks old in this pic with her midwife Theressa. She was 6lbs 11oz at birth and was discharged at 9lbs 13oz! She was caught by midwives Theressa & Jenni.
January 12th 2021 – midwife Jenni was able to attend the birth of her new niece. Luhluwa was born in the water, into her mum's hands at home. She weighed 9lbs 3oz with the help of our other midwife Esther as back up and student Claire.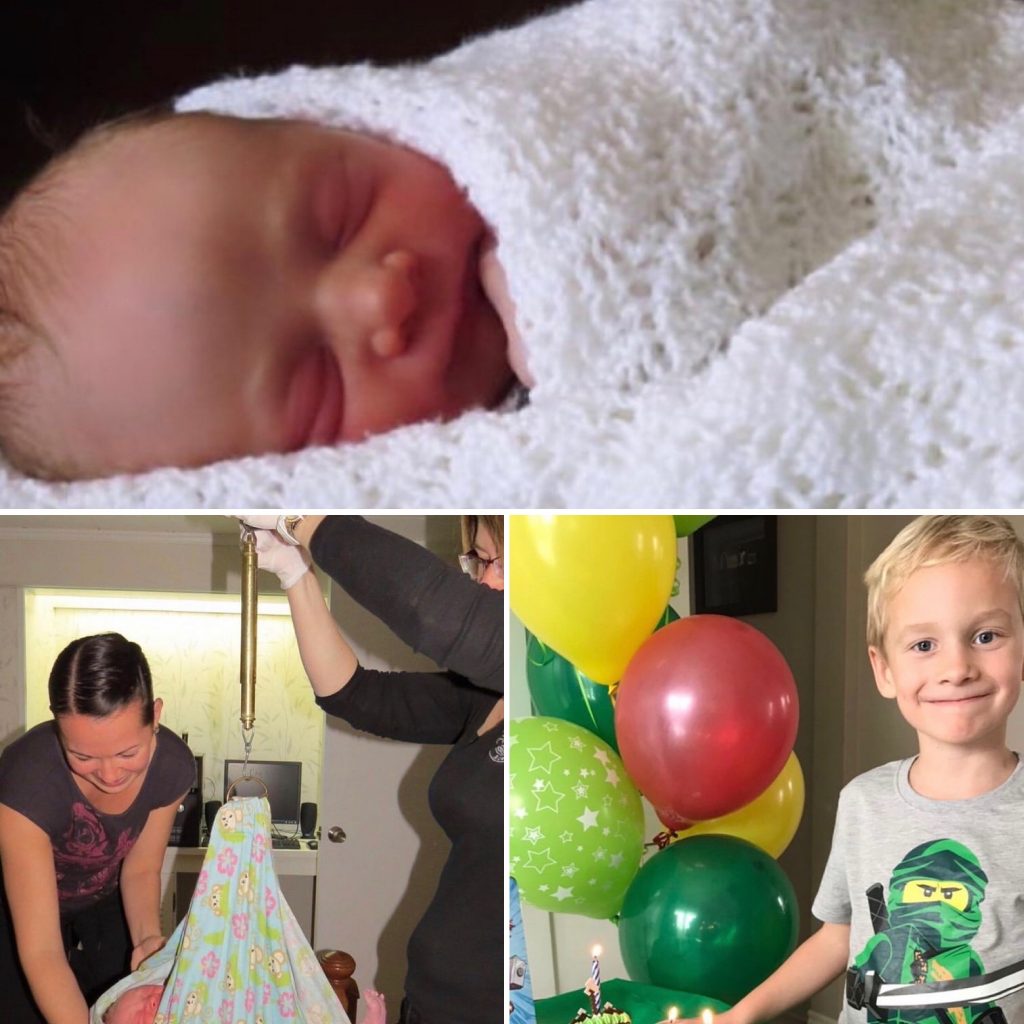 Midwife Jackie has a New Year's Eve baby! This TVM baby is FIVE! He was welcomed into the world at home with midwives Hayley & Leanne.
December 24th 2020 at 8.19pm this baby girl greeted midwives Theressa and Esther right on xmas eve! Theressa attended the birth of this lovely families first baby nearly 3 years ago!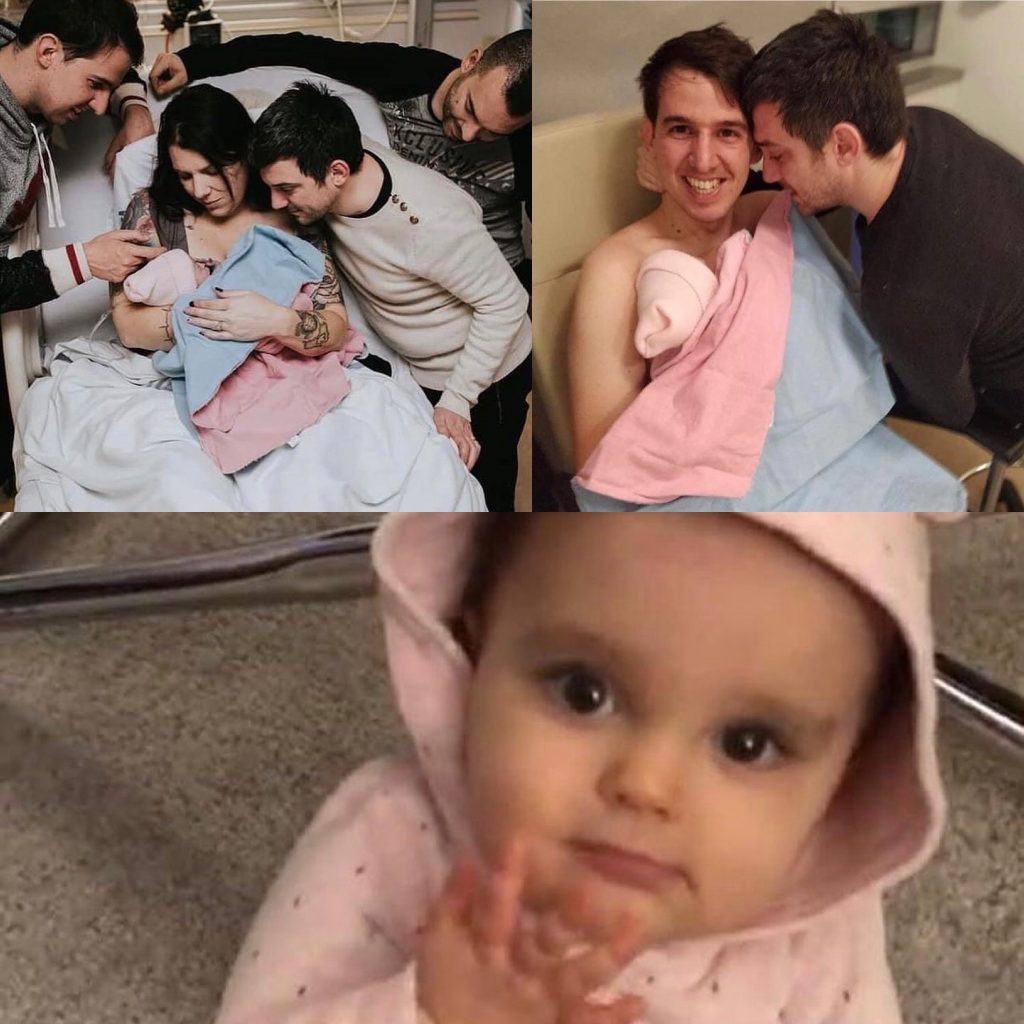 Happy first birthday to Victoria who was born December 2019 with LHSC Obstetric team and midwife Jess supporting them all through this beautiful surrogacy journey!
November 27th 2020 – Miles made his appearance at 2.17am with midwives Jess and Rebecca attending. He weighed 7lbs 8oz.
Happy first birthday to Julian who was born on November 25th 2019 with midwives Jackie, Jessi and the Obstetric team at Woodstock General Hospital.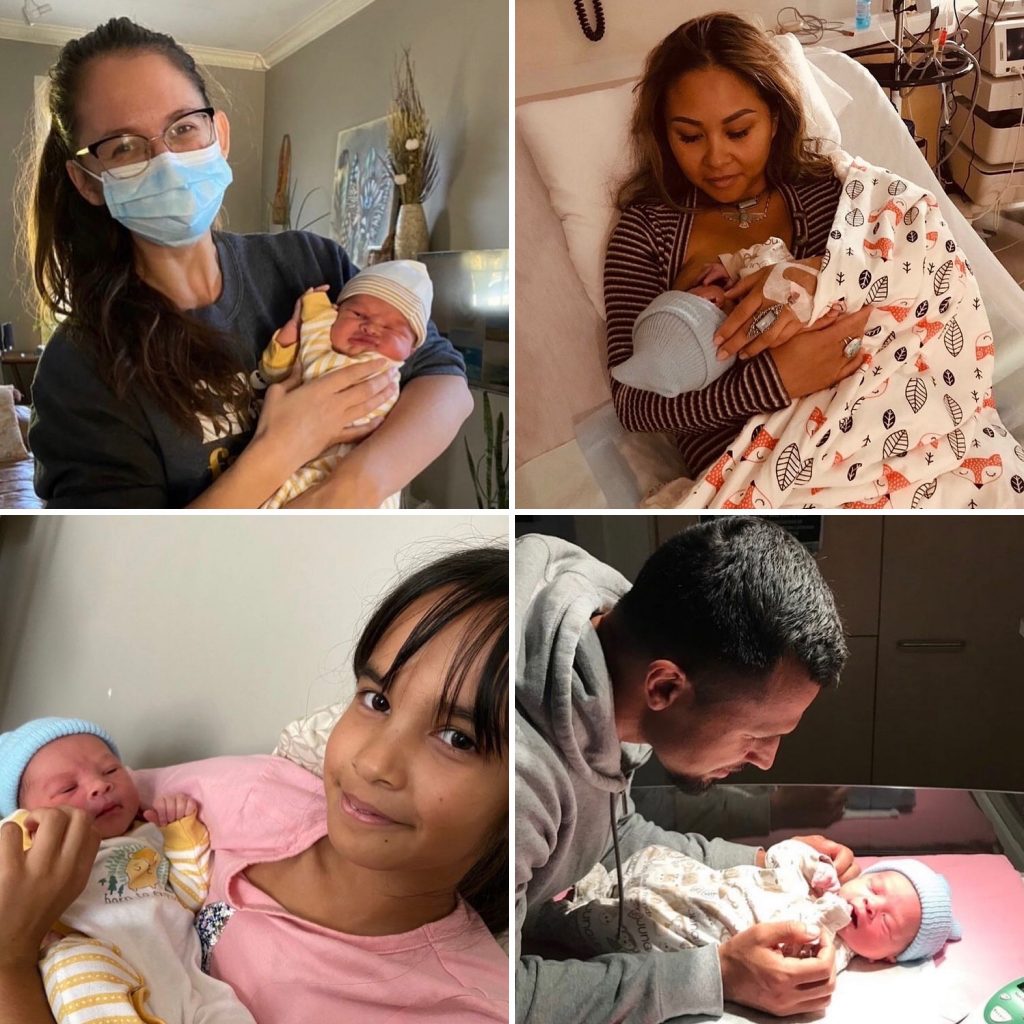 November 10th 2020 – Meet Soleil! This fella was born at 10.39pm weighing 8lbs 1oz. He and his mama were under the care of midwife Jessi. Check out his chunky cheeks – soooo cute!
November 8th 2020 – Meet cute baby Hudson! He was born at 8.26pm weighing 7lbs 15oz. Midwives Jessica and Jackie and student Claire attended his birth.
November 4th 2020 – Gorgeous Ollie was born at home at 4.04pm! His parents are absolutely in love with their little guy. He weighed 8lbs 9oz with midwives Jess & Rebecca. He is midwife Hayley's newest nephew!
October 31st 2020 – Happy halloween & happy birthday to midwife Jessi and this little guy born today! What a way to spend your birthday sharing it with a tiny human & a strong mama!
October 20th 2020 – Midwife Jess caught sweet Coleson at 10.02pm, weighing 8lbs 6oz and his dad helped with the catch! It was a beautiful and calm birth. Coleson was born on his due date.
October 15th 2020 – Introducing Miss Ellie & Miss Ava. Ellie weighed 5lbs 9oz and Ava weighed 5lbs 6oz. At 2 weeks old, they both passed their birth weights and are successfully breastfeeding!
We've had two sets of twins in October – All girls!
Happy 1st birthday Everest! Everest wanted many midwives to attend his labour and birth last year. Jessica, Jessi, Alison, Dominique & Jackie all attended his labour at some point or another. Esther was also part of his prenatal and postpartum team!
Here is midwife Jackie with baby W at his discharge visit at our Woodstock clinic!
Ruben turned one on September 11th 2020! This little fella was delivered by midwives Jessica and Jessi. He's also the nephew to our very own midwife Jackie!
August 25th 2020 – Baby L was born at Woodstock Hospital with midwife Esther and student midwife Claire weighing 6lbs 9.5oz.
Miss I was born at home on August 24th 2019 with midwives Jessica and Theressa attending. We absolutely love these photos given to us by our lovely client of her beautiful family.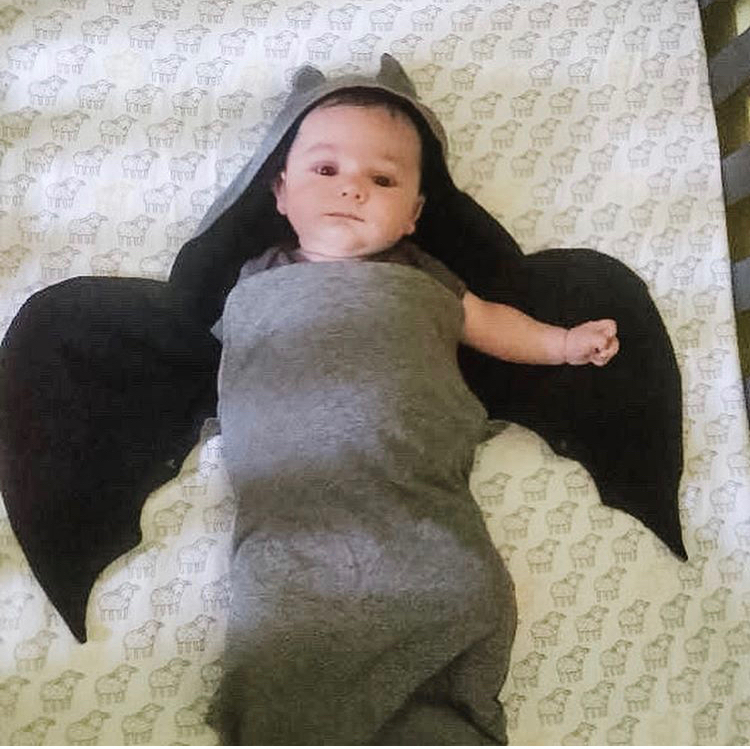 August 23rd 2020 – Asher was born weighing a lovely 8lbs 8oz. Asher's mama sent us this pic just before halloween – he is so darn cute!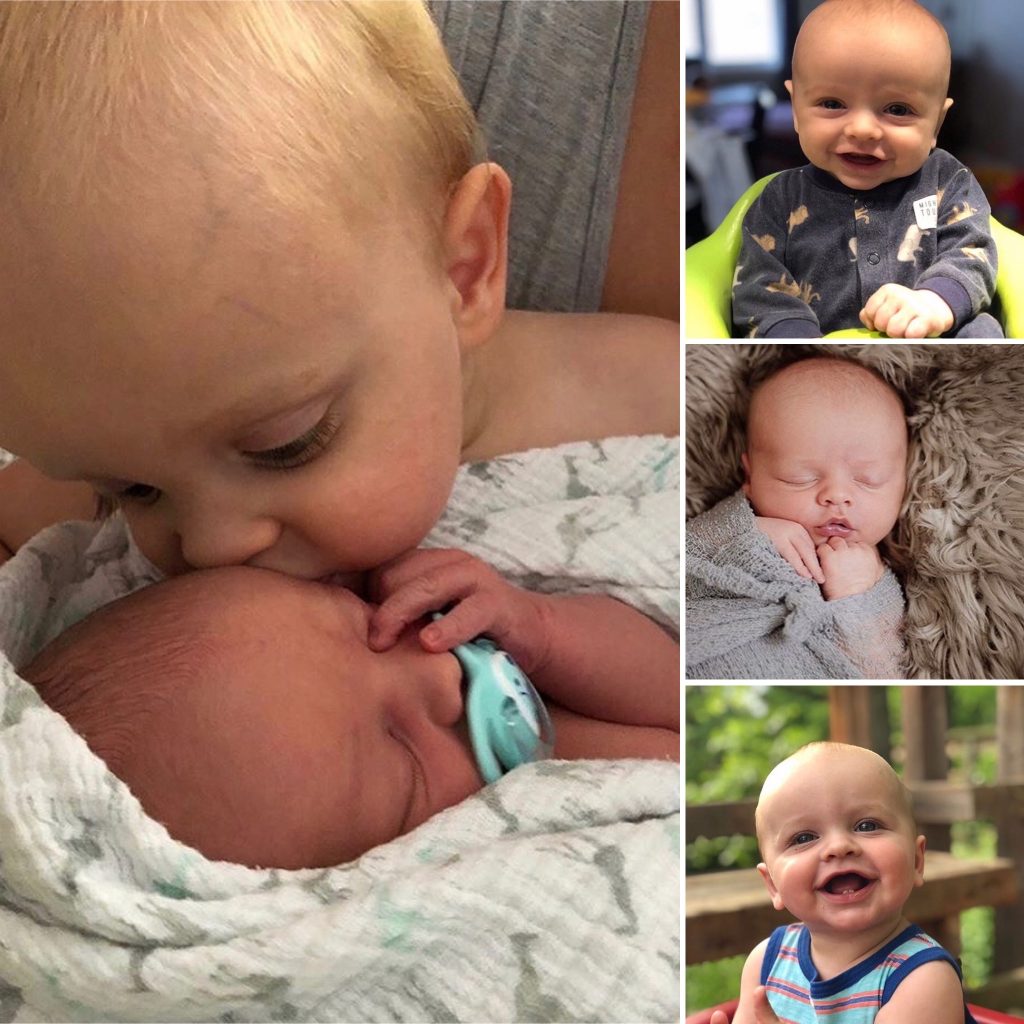 Happy first birthday Declan! This sweet fella was born at home on August 11th 2019 at 10.58pm with midwives Jess and Hayley attending his birth. Declan is getting a sibling in November!
July 28th 2020 – This is baby girl A! She weighed 8lbs 8oz. Midwives Theressa and Jenni tucked Miss A into her car seat so she could go straight home from the delivery room.
July 28th 2020 -Gorgeous Leo was born with midwives Theressa & Jenni attending.
July 16th 2020 – Gorgeous Eden weighed in at 8lbs 10oz. She was caught by midwives Dominique and student MacKenzie with Jessica as back up.
July 12th 2020 – Meet Spencer! This fella welcomed with the help of midwives Jessica & Dominique and student midwife Claire. Weighing 10lb 10oz.
Happy first birthday little fella! Auden was born on July 12th 2019 at 5.13am and home on the couch, safe and sound, by 8.02am so big sister Rosalyn could wake up to him! He was delivered by midwives Alison and Rebecca. Rosalyn was born with midwives Erika and Jess back in 2017!
Caleb's final discharge visit in June 2020 after a beautiful home birth during the pandemic.
June 28th 2020 – Gorgeous Keagan was born amidst the pandemic with midwives Jackie and Jessi at 12.50pm weighing 7lbs 10oz at Woodstock Hospital.
June 20th 2020 – Meet Zack! Zack weighed 7lbs 3oz. Midwives Theressa & Esther attended his birth and midwife Jessie provided most of the postpartum/newborn care.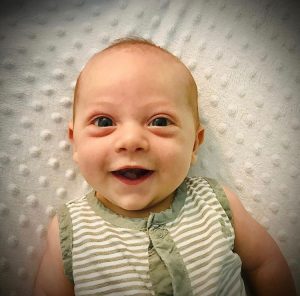 June 2nd 2020 – We had been hoping for a June 1st birthday so we could have a triple birthday: him, his momma and their midwife! Alas, he just preferred his own birthday one day later. This guy was 7lbs 13oz of perfection!
C and his big sister N are both TVM babies and were attended by the same midwives. This little guy was another pandemic baby born in June 2020.
May 8th 2020 at 10.45pm this sweet little girl weighed 8lbs 11oz with midwives Jess and Rebecca attending.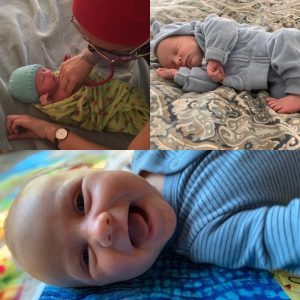 May 1st 2020 – Meet Caleb who was born at home with midwives Jess and Jessie attending. His entrance into this world was beautiful, intuitive and safe.
May 14th 2020 – Speedy Aiden arrived too quickly for his parents to make it to the hospital and even arrived 1 minute before midwives Jess and Rebecca! His sister is super in love and even though it was unplanned, this beautiful mama rocked her birth! 
May 28th 2020 – This little lady is another adorable pandemic baby with midwives Jessica Riley and Esther. She is sure to brighten everyone's day with her lovely smile!
On April 17th 2020, gorgeous Isla celebrated her first birthday in quarantine. Despite her photography session being delayed, this girl still got her cake & loved every minute of her party! Delivered with midwives Hayley & Karen in 2019!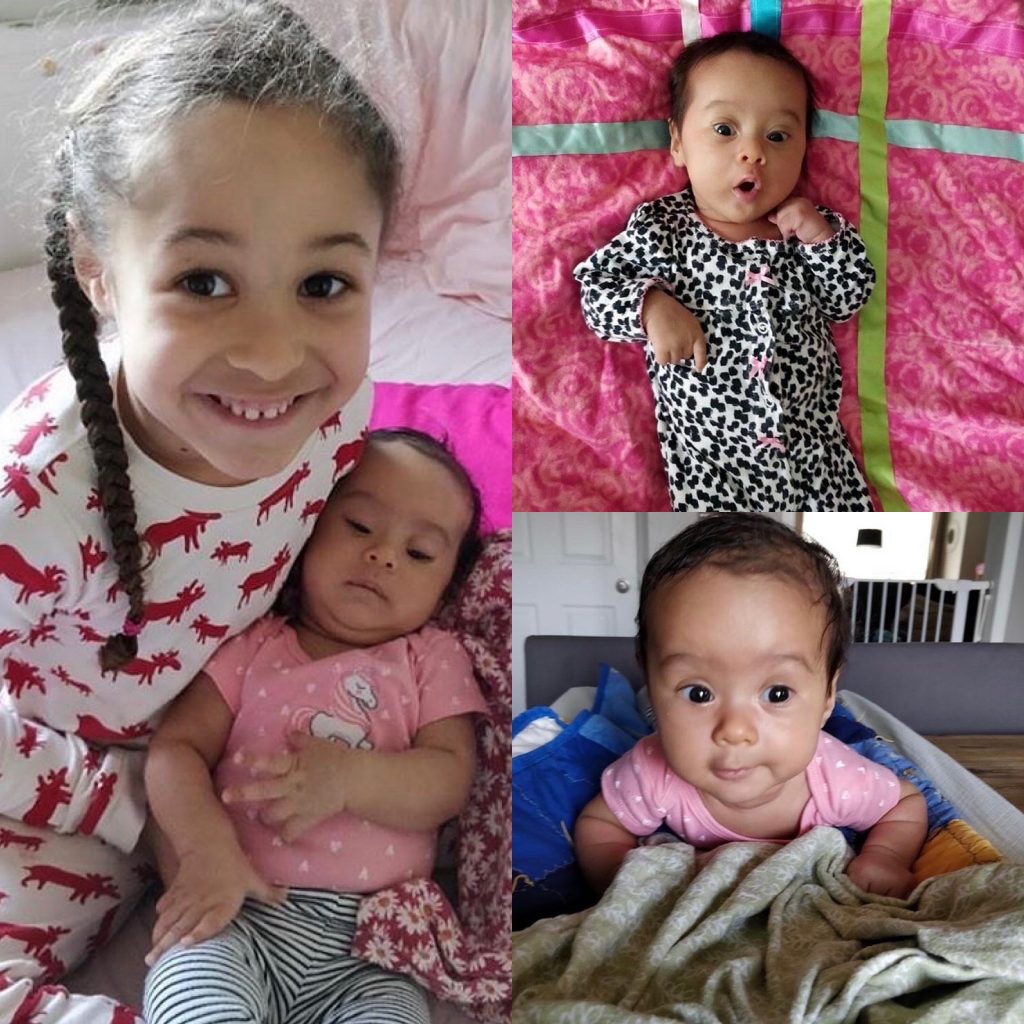 Little miss Rue was born the end of April at home. At 2 months old, she has grown 5lbs and 5 inches from birth. At 3 months, she outgrew her 6 month sleepers. And now she's almost 4 months old! Rue's big sister Niiwin is also a TVM baby!
Levi and Lennen were both attended by midwives Karen & Jess Raison. Levi was born April 28th 2018 and Lennen on May 28th 2019. They both celebrated "pandemic-style" for their birthday's this year. 
Meet sweet Esme Muriel 💕 She was one of our June babies born with the help of Midwives Yuefang and Dominique.
Taking a pause on pandemic babies for a hot sec to congratulate Midwife Rebecca on her pandemic wedding!! Rebecca and Jared got married on June 24th and it was perfect!! We couldn't be happier for them both!
Another TVM Birthday Baby! This little chick turned 2 in June 2020 🎉Happy birthday Callie!
Born with the help of Midwives Jess Raison and Rebecca.
Vienna recently celebrated her first birthday amidst the COVID-19 pandemic! Esther and (then student) Jessica were her midwives ❤️ Born May 29, 2019, weighing 8lbs 3 oz delivered by midwives Esther and Jessica Riley.
This year we had 2 babies on May 29th!
ALL FOR DONATIONS: The BIPOC Midwifery Collective has created the Ontario Black Midwifery Student Relief Fund to ease the financial burden of aspiring Black midwives.
Graduates of the Midwifery Education Program (MEP) in Ontario go on to practice as Registered Midwives across the country. Donations to the fund will directly benefit efforts for an increased representation of Black midwives in Canada. 
Please share widely!
Black Lives Matter.
Black Births Matter.
Black Birthworkers Matter. 🖤
Meet sweet baby Joey at his final discharge visit snuggling with midwife Jess Raison.
It's been BABY SEASON over here at TVM! Phew. Both teams have been busy running around and catching babies at an insane rate! 10 babies in 3 days (June 7th-June 10th)
International Day of the Midwife
"Midwives are the only primary care providers in Ontario who receive extensive education and training to help you safely give birth at home.  If you are experiencing a low risk pregnancy, there is excellent quality research from Ontario showing that important health outcomes are similar whether you plan a home or hospital birth under the care of a midwife."
Huge thank you to Pure Balanxed for their donations of reusable fabric masks to our clinic! I'd also like to say thank you to everyone else who has taken the time to sew scrub caps, headbands and masks for our midwives, administrative staff and clients. We are so touched by all the support ❤️
May 2nd 2020 – There's no social distancing in our line of work, but we do it when we can! Here are midwives Esther and Jessica at a recent homebirth 💕 Baby boy Ari was born after a quick 2 hour labour! He was 6lbs 2oz 💙

Fun fact: Our first 6 babies of May were all boys!
Baby Finley was born with midwives Karen and Hayley attending last year! This fella celebrated his first birthday in quarantine in March 2019!
Our midwives have been very busy catching all these pandemic babies 👶 Midwives Jess & Jenni had the pleasure of catching Baby H last weekend and Midwife Rebecca is seen here doing a home visit!
As challenging as these times are, there is so much magic in birth and watching families grow 💕
Shoutout to our amazing administrator, Monica! She does so much for our clinic and goes above and beyond to help and love us; whether it be related to our clinical work, baked goods for staff meetings (or just because!), an air-kick to celebrate our professional or personal successes AND MAKING SCRUB CAPS TO HELP KEEP US SAFE!! We are so lucky to have her. 😘
We are thinking of all the healthcare providers across the world, those with essential jobs, those home with families and those home alone. Our hearts are with everyone during this time and wishing health and safety for all ❤️ COVID-19, Stay Home, Be safe, Stop the spread.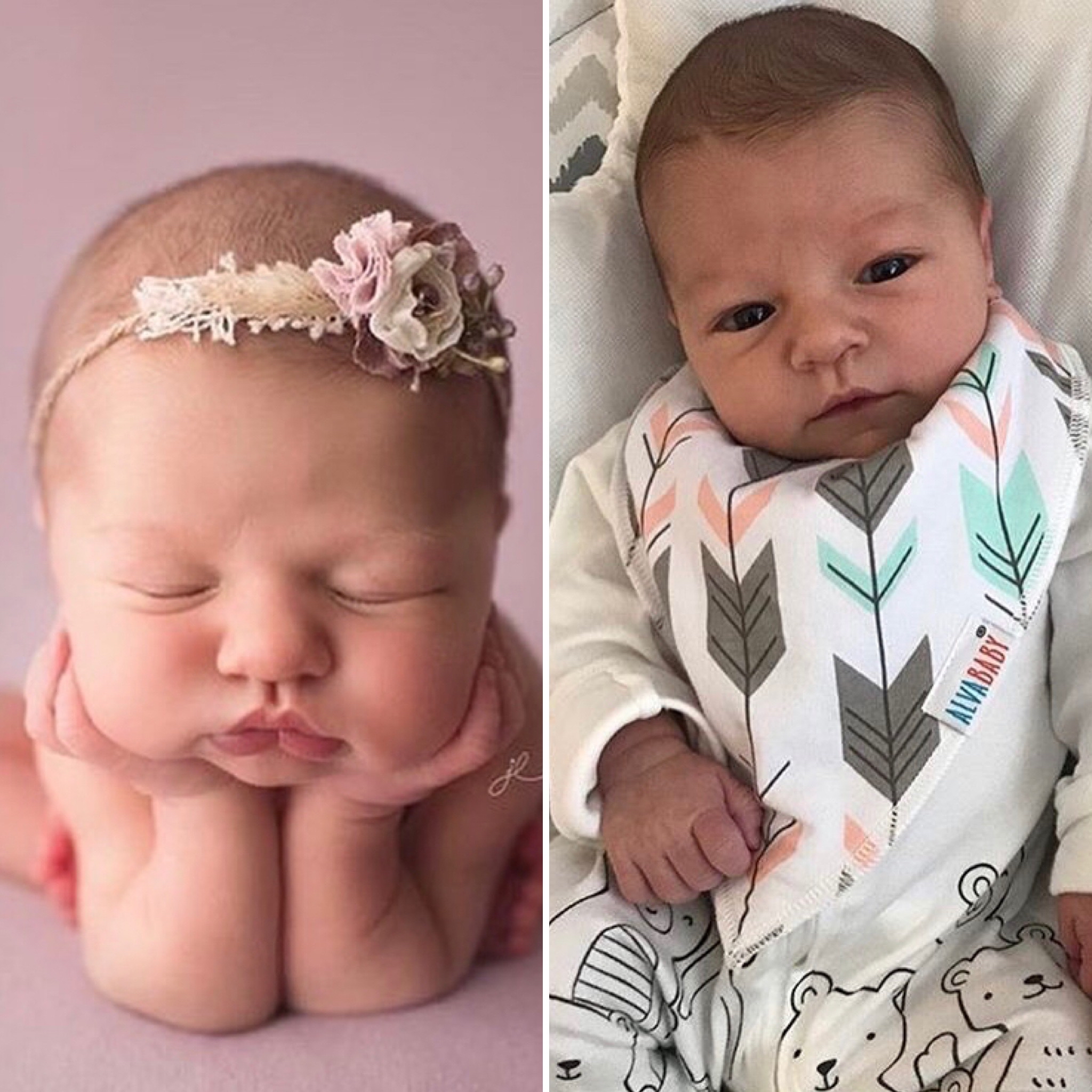 April 2019 – Miss Isla celebrated her first birthday over the weekend! Happy birthday sweet girl!
It's been a busy weekend for the on call team. Isla shared her birthday with 2 new babies for our TVM Team!
Midwife Christine gave birth to Felix on March 22, weighing an even 7lbs 💙 She had an amazing home birth with our fellow midwives from MOMA, a special bonus midwife from Womancare Midwives, and doula Lara! Congratulations to Christine and welcome Felix! We can't wait to actually meet you in person!
March 16th 2020 at 1.48pm born by caesarean section after this mama worked really hard for hours in labour with midwives Theressa & Jenni. This adorable guy weighed 9lbs 10oz and was 55cm long.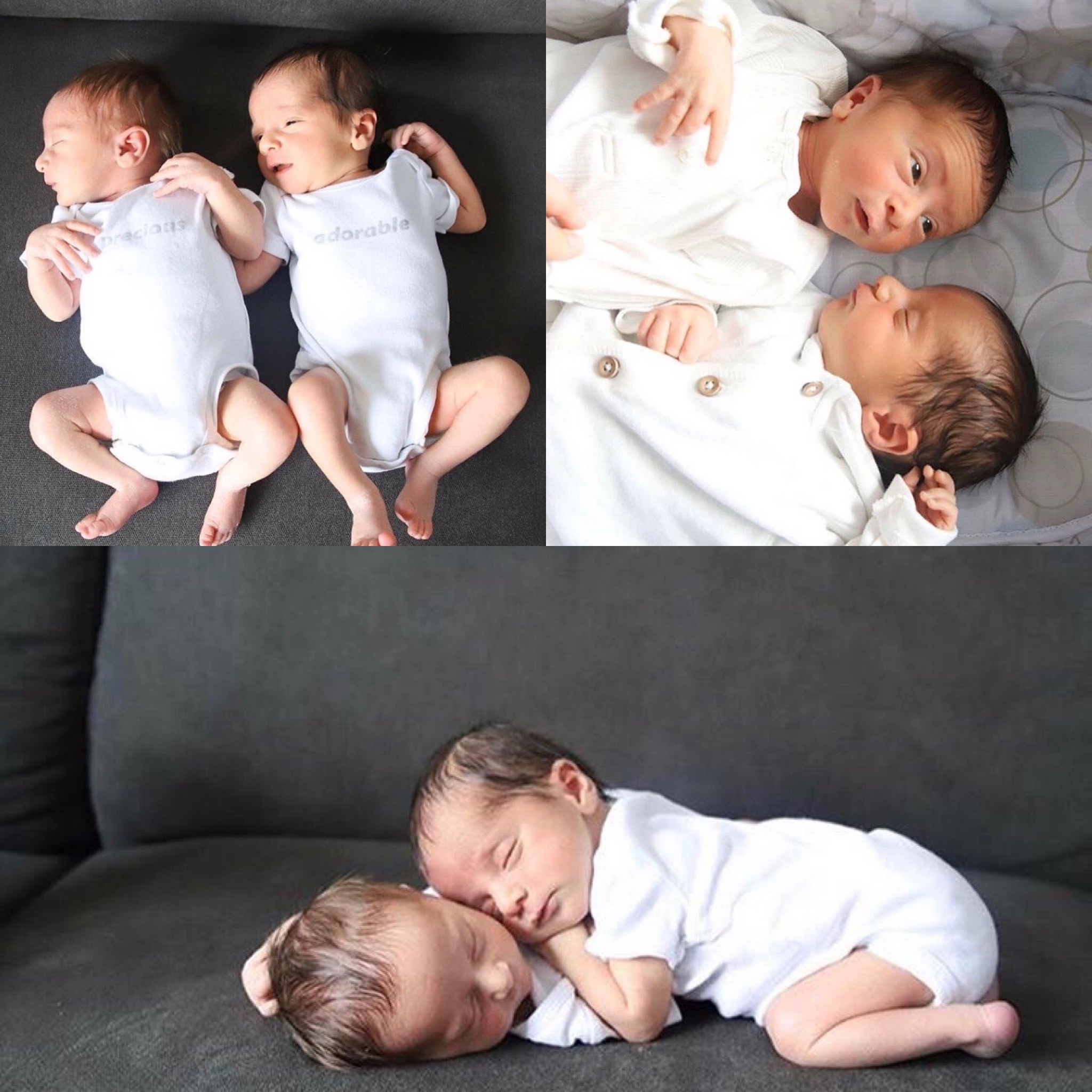 Please meet our first set of 2020 Twins! Double the 😍😍 Baby boys E and A were born in February and we cannot get enough of them! Born with Midwife Jess.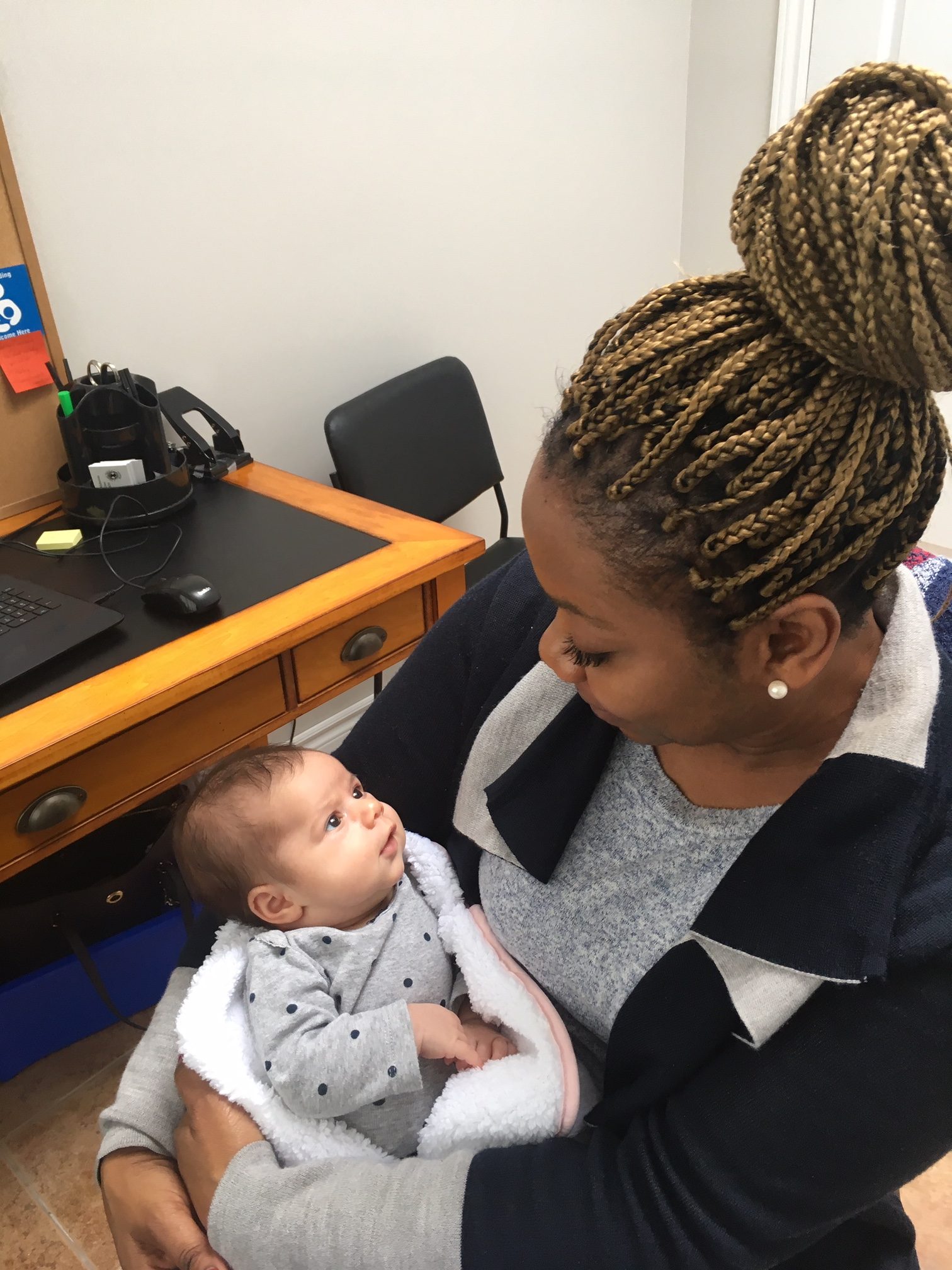 On her last midwife appointment with Esther, this little miss is already 6 weeks old! Our team have looked after all four of Avi's siblings. It is so lovely to watch a family grow.
Midwife Hayley's beautiful baby girl arrived on February 9th 2020 weighing 7lbs 1oz! She had a fabulous VBAC with midwives Esther and Jackie 😍.
January 2nd 2020 – Gorgeous little Liam was born by c-section at 9.32pm, a healthy 8lbs 5oz and 20.5 inches long. Midwives Christine & Dominique looked after this lovely family through their pregnancy and birth experience despite complications with mama's blood pressure.
Meet baby A, a beautiful little girl born on January 4th 2020 with midwife Rebecca, senior student Jessie & student Mackenzie.
January 2nd 2020 – Gorgeous baby Avi made her appearance with midwife Esther and student midwife Jessie weighing 7lbs 12oz.
This is Liam! He was born January 2nd, was 8lbs 5oz and 20 inches long 💙 Born with midwives Dominique & Jessica.
Midwife Jessica was kept busy this holiday season! Here's Jessica and Jenni with one of our last babies of 2019!
December 25th 2019 – We had a Christmas Baby! Midwife Theressa and Jessica welcomed this sweet baby on Christmas Day 😍
November 25th 2019 – A little baby love for your Wednesday night! Meet Baby Julian. Born with Midwives Jackie and Jessica.
November 21st 2019 introducing one of TVM's biggest babies meet super cute Cove weighing in at 12lbs 13oz with midwives Hayley, Rebecca and Jessica Raison.
November 8th 2019 – This little cutie arrived weighing 8lbs 5oz with midwives Hayley and Jessica Raison. We've been enjoying all the snuggles since!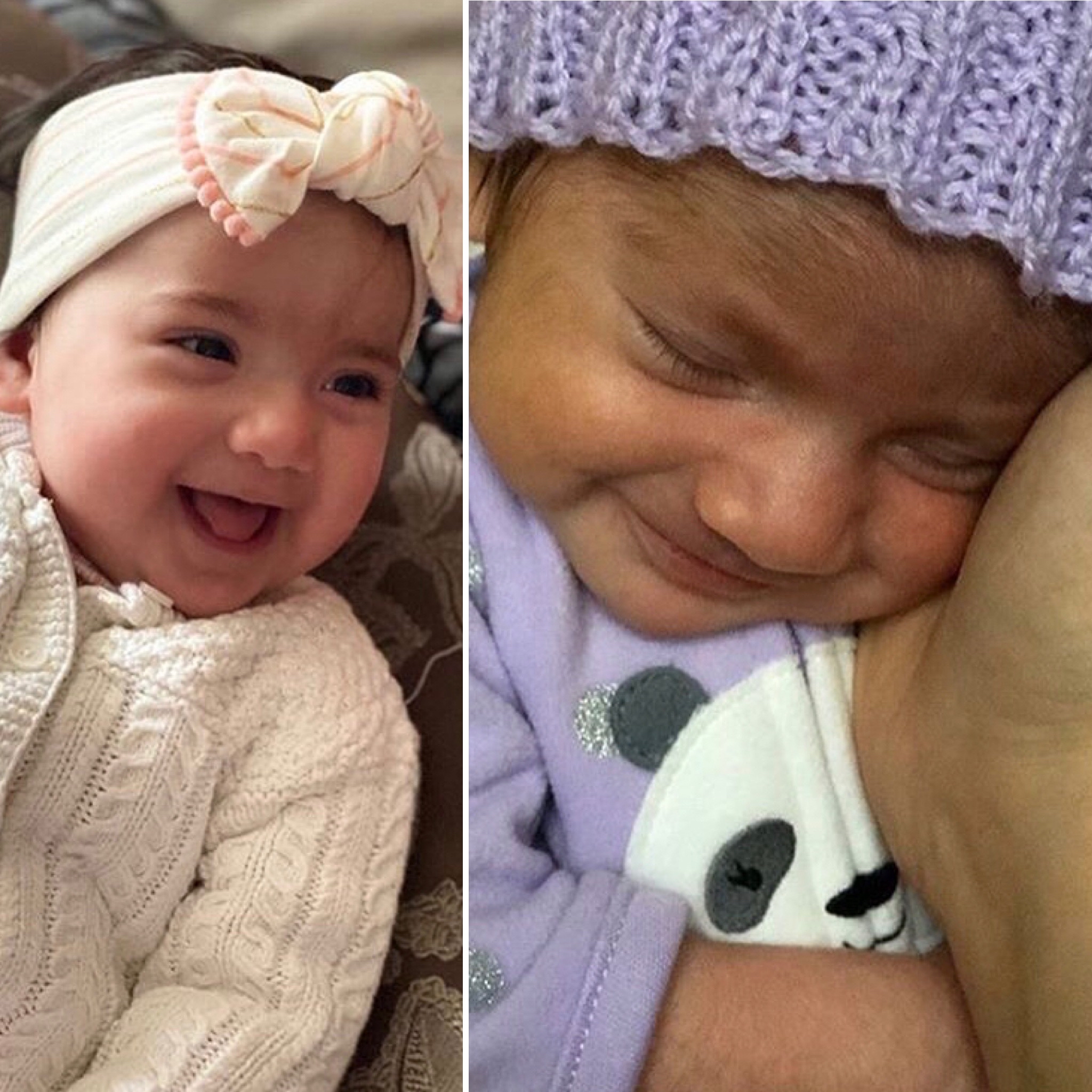 October 26th 2019 – Baby Miriam is here to wish you a wonderful week! She was born with Midwife Rebecca 💕 Look at the cutest snuggle ever!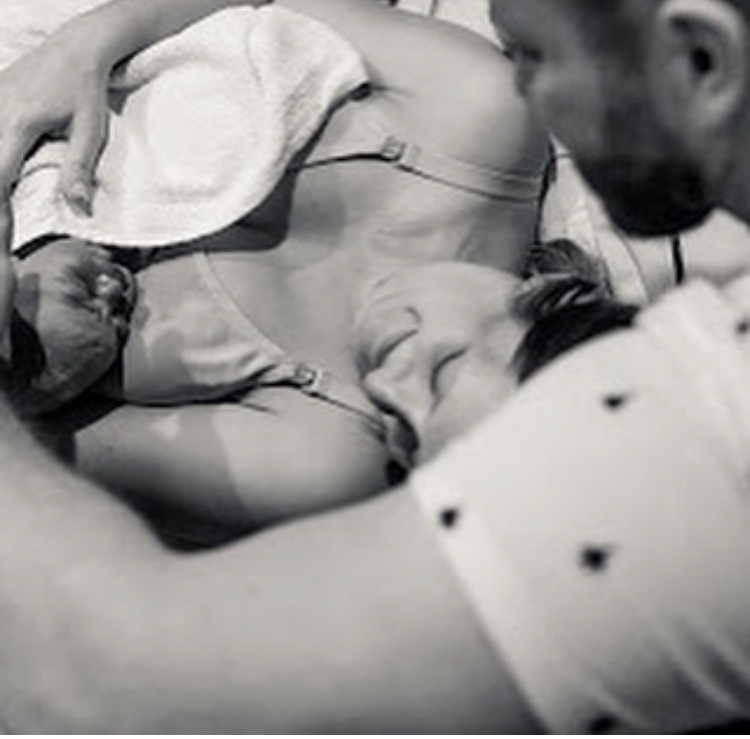 October 23rd 2019 – Born at home gorgeous little Huxley Bear weighed a perfect 8lbs 5oz with midwives Rebecca and Yuefang, and student Jessie in attendance.
September 26th 2019 – Stylish Phebe arrived with midwives Esther and student midwife Jessie.
September 11th 2019 – Gorgeous baby Liam arrived with midwives Theressa and Jessica Riley weighing 8lbs 5oz.
Mister Brooks is now 5 weeks old and a whopping 12lbs 12oz today. He feeds like a champ and is so darn cute, he's a keeper!
September 5th 2019 – This adorable little boy arrived with midwives Dominique and Jessica Riley weighing 8lbs even.
Cannot get enough cuteness overload…we see cute babies all day every day, but these little bundles were adorable too. The midwives gave a LOT of loving to these 8 cuties!!
September 4th 2019 – Gahhhh she's so super sweet! Everly was a beautiful home birth weighing 7lbs 5.5oz delivered by Hayley, Jessica Raison and student midwife Jessi.
August 29th 2019 – Hi baby girl! Welcome to the world! It was a pleasure to meet you this morning! Delivered by midwife Jessica Raison.
August 10th 2019 – gorgeous little Ada was born with midwives Hayley & Christine.
July 19th 2019 – Handsome Logan made his grand entrance into the world with midwives Rebecca & Alison weighing 7lbs 4oz. Hayley is checking him over here at 2 weeks old who delivered his big sister.
Birth story by mom –
Arrived on her own timing at 41w3d on the winter solstice (gave us a lesson on patience) ⏳
*joined her big brother (born in 2013; caught by Hayley and Esther) who got to witness the birth 👦🏻
*when it was time to push, I realized my water hadn't broken… and to our amazement she was born en caul! 😲🤩💪🏼 *caught by Loraina and assisted by Jessica who were beyond wonderful 💕
* Truly a spectacular birth experience
*4 months old in upper picture!
July 18th 2019 – Hi World! I'm five days new and already 6 oz over birthweight! 💪🙌🏻 Grow baby girl, grow! Caught by midwife Jessica Raison.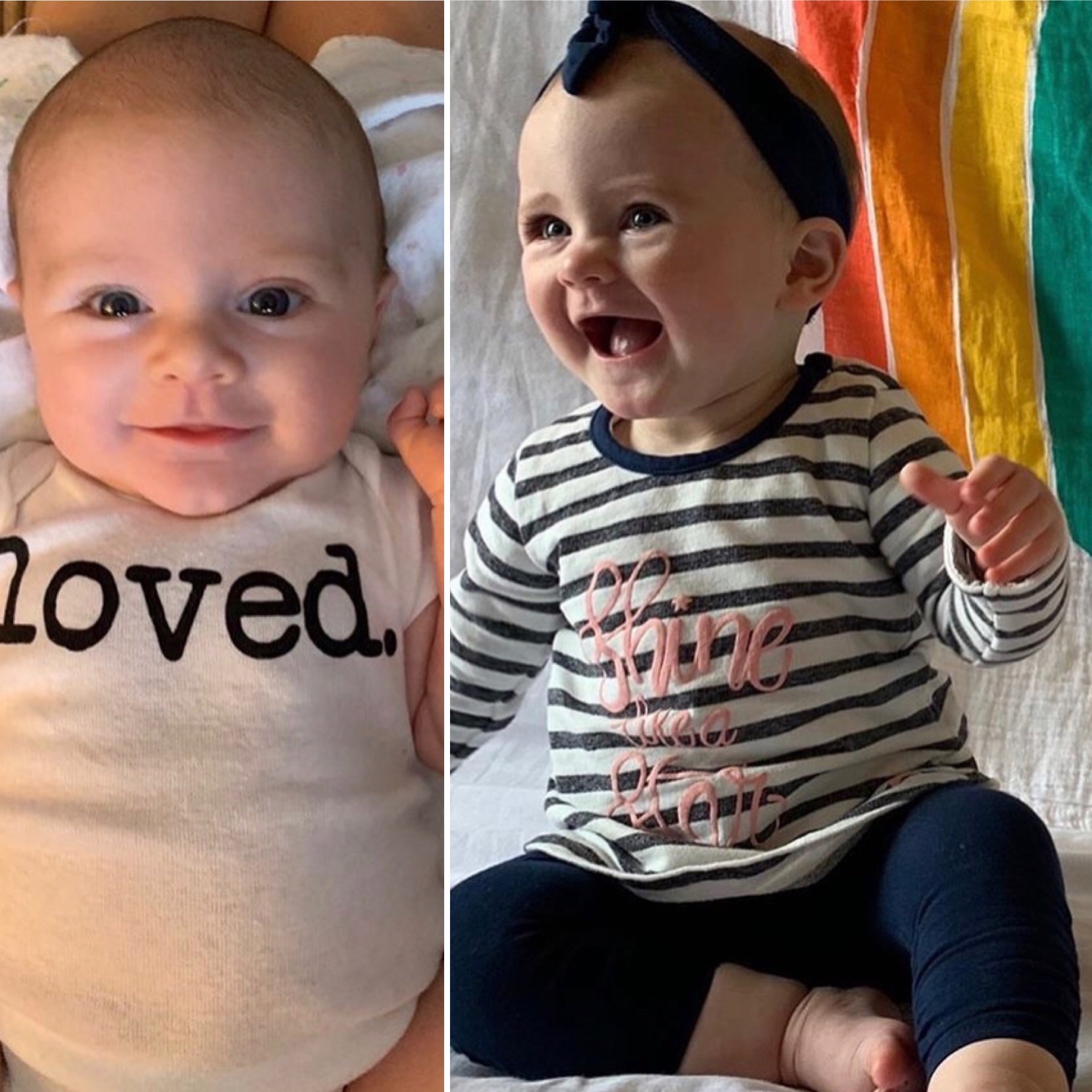 A little reminder in case you forgot: You are loved ❤️ Message from adorable baby Mackinlee to brighten your day. July baby 2019!
June 29th 2019 – Lovely little Roman made his appearance Happy, Little and Loved at 9lbs 1oz with midwives Christine and Theressa.
July 19th 2019 – An extra special baby was born today to one of our former midwives Brittany. Meet gorgeous Brooks weighing a chubby 9lbs 12oz. Delivered by midwives Hayley and Yuefang, and student midwife Jessi.
July 1st 2019 – Our Canada Day baby! Meet Griffin sharing a special birthday with Canada, he weighed 7lbs 7oz delivered by student midwife Jessie, and midwives Esther and Theressa.
Today we say goodbye to our beloved colleague Karen Ross. She is moving back to Scotland to be with her family. Karen has been with TVM since 2011. Karen, we love you and we will miss you! ❤️❤️❤️ Here are a few of our latest pics of her! She delivered both the sweet littles, a chunky-monkey baby that she just discharged from care, and her last Canadian client who delivered last week!
June 27th 2019 – Baby Emree Joy was born at home with Rebecca present. This sweet girl was in a hurry and didn't wait for back up Dominique to arrive!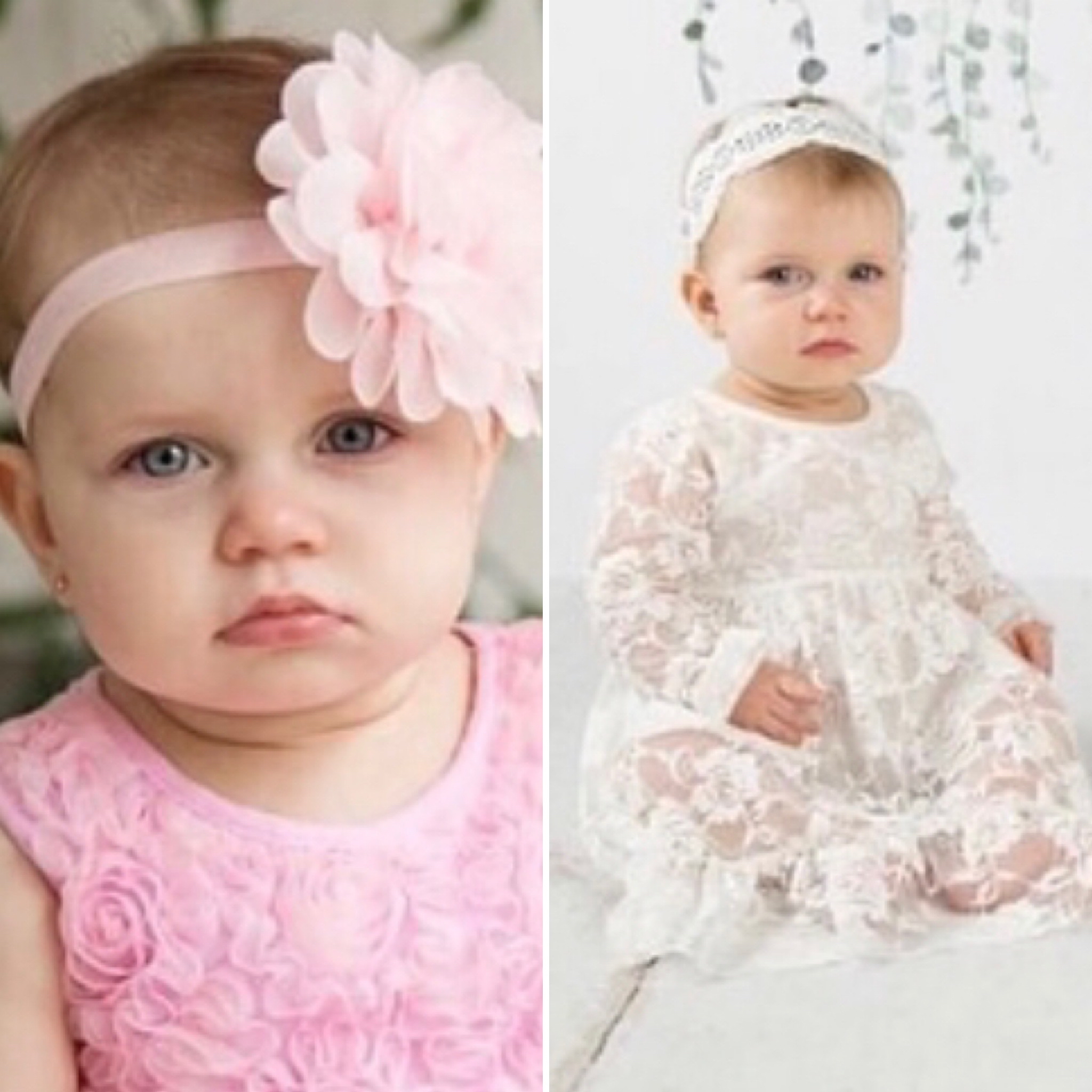 Sweet Callie turned one at the beginning of June!
Excuse me while I swoon over these pics! S was a surrogate for a sweet couple from Australia. How amazing is it that she grew their baby for them?! Delivered by midwife Jessica Raison.
June 20th 2019 – Lovely little Sadie arrived quickly at home and wasn't very pleased that midwives Hayley and Karen were giving free cuddles. Midwife Hayley has also delivered Sadie's siblings!
June 24th 2019 – It's not often midwives Rebecca and Hayley deliver a baby together, so this was a real treat. Beautiful Annika made her entrance at a "tiny" 8lbs 4oz (being the smallest of her siblings).
June 2nd 2019 – Gorgeous Amelia made her entrance after a long day weighing 8lbs delivered by Hayley & Karen.
May 28th 2019 – Adorable Lennen was caught by midwives Karen and Jessica Raison. She weighed 8lbs 1oz. We also caught her older brother!
It's May, and Hugo is 6 weeks old so it's time to say goodbye! We have also delivered Hugo's older brother Lachlan. Both boys were born at home. Big sister Eleanor was born with the midwives in Kitchener-Waterloo.
May 27th 2019 – Mister Bo William was delivered with midwives Theressa and Esther caught by student midwife Jessica Tarka. He weighed 7lbs 8oz.
May 19th 2019 – Lovely little Maximus was caught by student midwife Jessi and midwives Esther and Hayley cheering him on. Weighing 5lbs 14oz.
Baby Benjamin John Douglas
May 19th 2019 – Superior catch by midwives Esther and Christine and our student midwife Jessi, of gorgeous little Benjamin weighing 8lbs 13oz.
May 14th 2019 – Little Lincoln decided to make an appearance weighing 6lbs 15oz with midwives Jessica Raison, Karen & Hayley.
May 30th 2019 – Absolutely gorgeous Isla is already 6 weeks old! She's getting chunky at 10lbs 11oz now and has the most stylish outfits! We will miss seeing this pretty girl at clinic.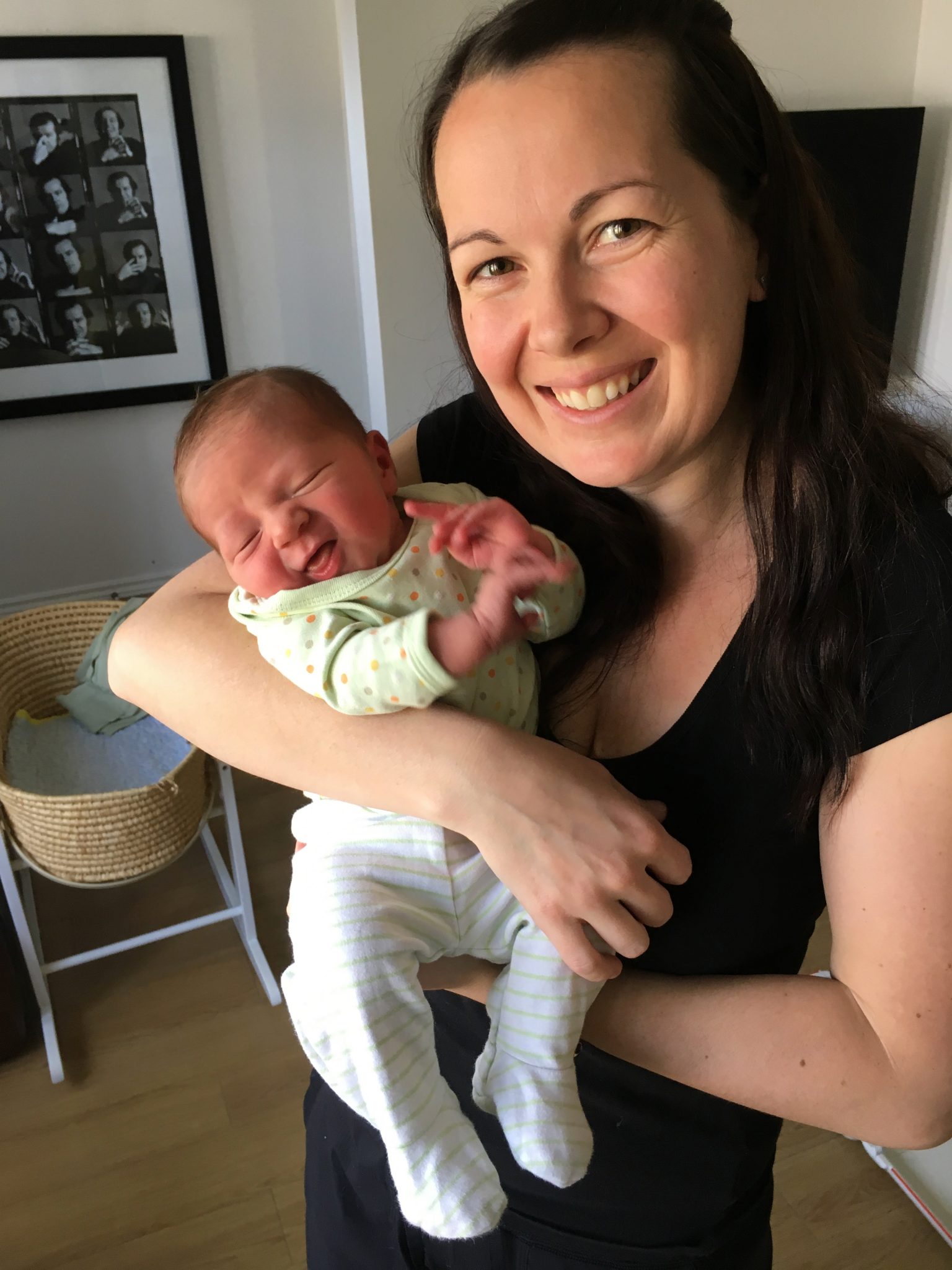 May 10th 2019 – Beautiful Imogen arrived…a few days later, but we are thrilled she is finally here weighing 8lbs 1oz. Midwives Hayley, Jessica Raison, Sara and Yuefang all helped to bring this little darling into the world!
May 8th 2019 – Gorgeous Evelyn arrived at home weighing 7lbs 8oz with midwives Esther, Jessica Riley and student midwife Jessica Tarka.
May 8th 2019 – Beautiful Paris arrived very efficiently on her due date. Weighing 8lb 2oz with midwives Hayley & Jessica Raison.
April 24th 2019 – Beautiful red haired baby Josephine arrived on midwife Karen's birthday! 8lb 10oz with midwives Karen & Hayley.
April 30th 2019 – Gorgeous Rayla has arrived weighing 8lbs 5oz with midwives Jessica Raison & Hayley.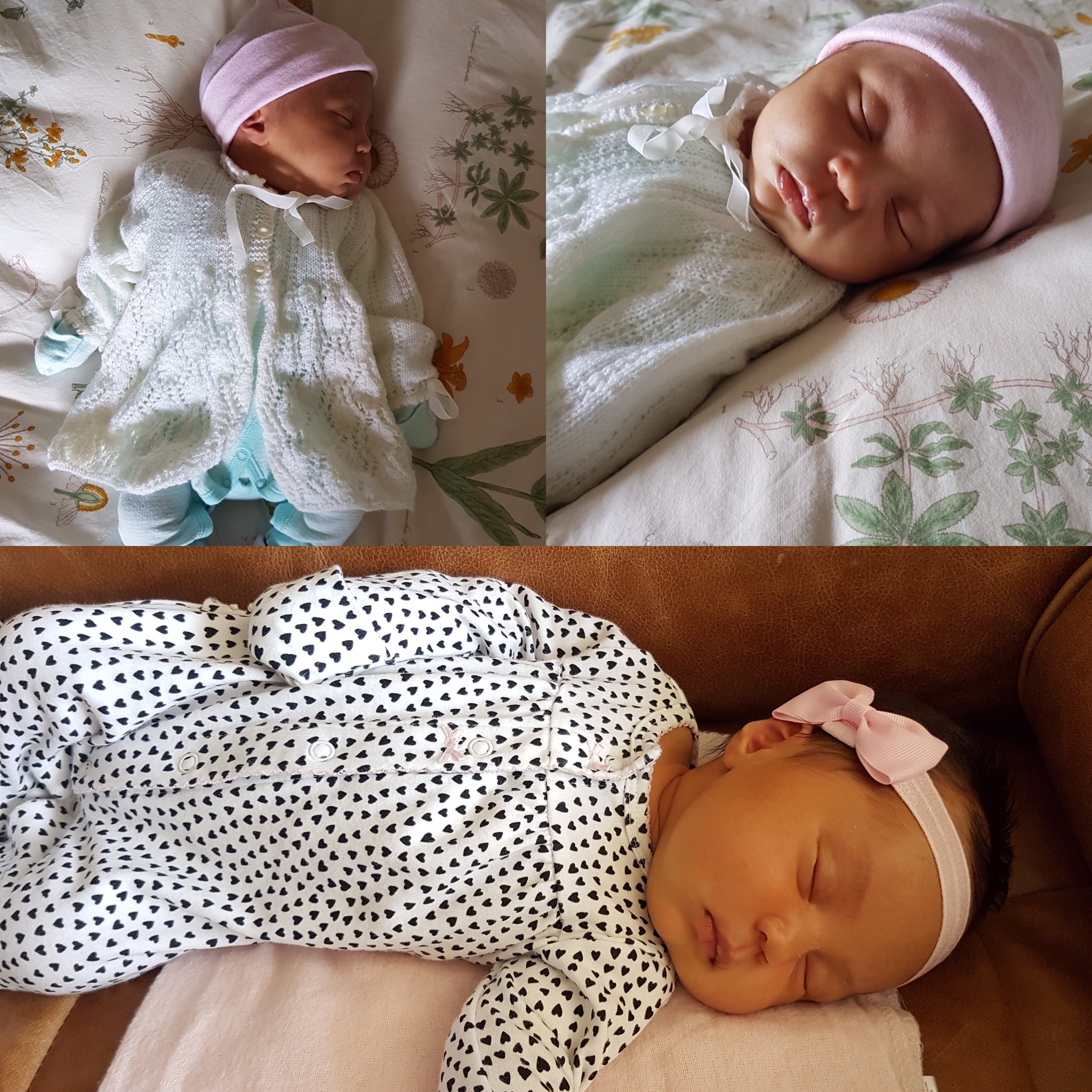 April 17th 2019 – meet sweet little Isla! She is just absolutely adorable arriving at 7lbs 5oz with midwives Hayley & Karen.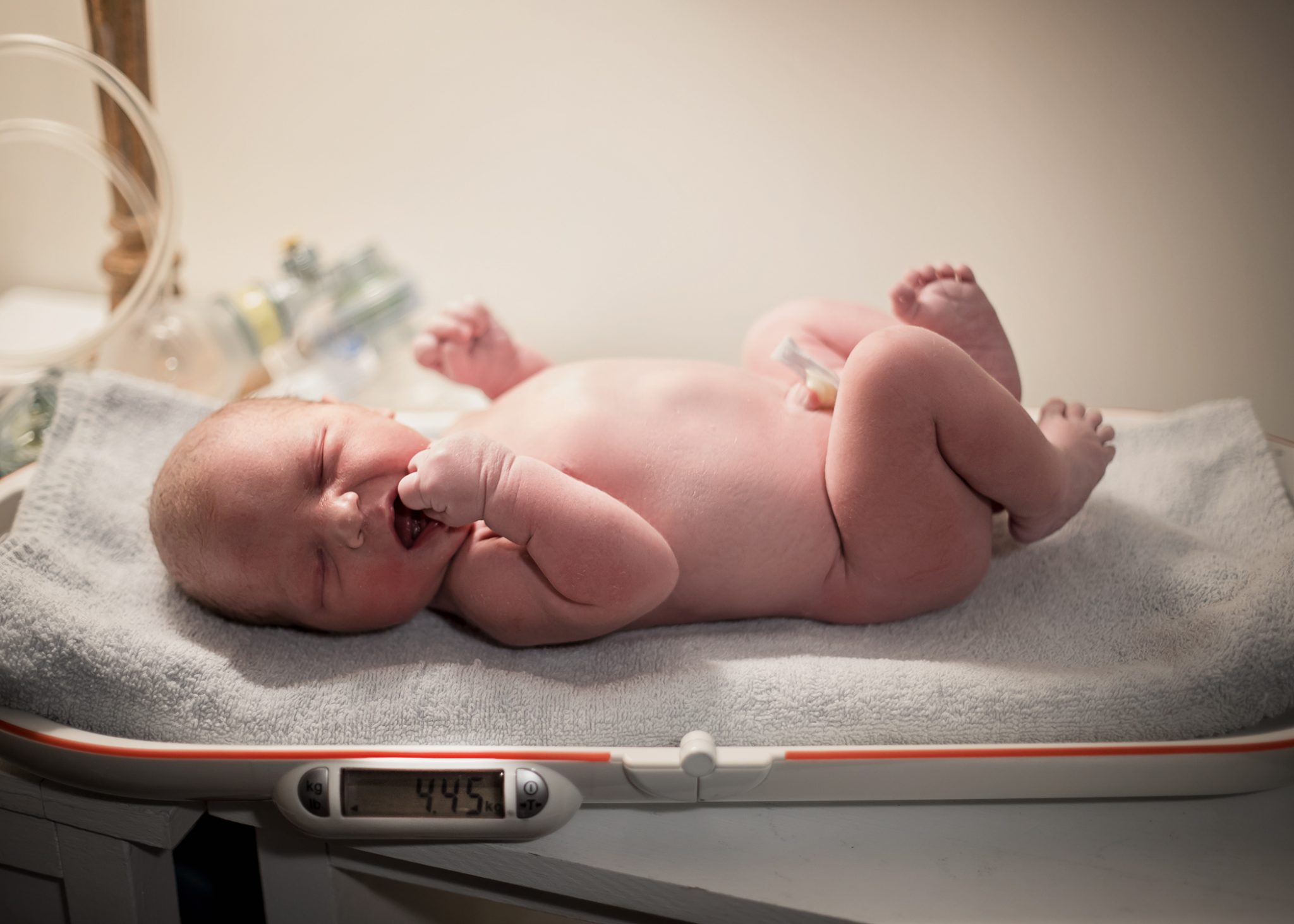 April 15th 2019 – Gorgeous Hugo Rae was born at home with midwives Rebecca and Jessica weighing 9lbs 12.5oz. We've also delivered his older brother.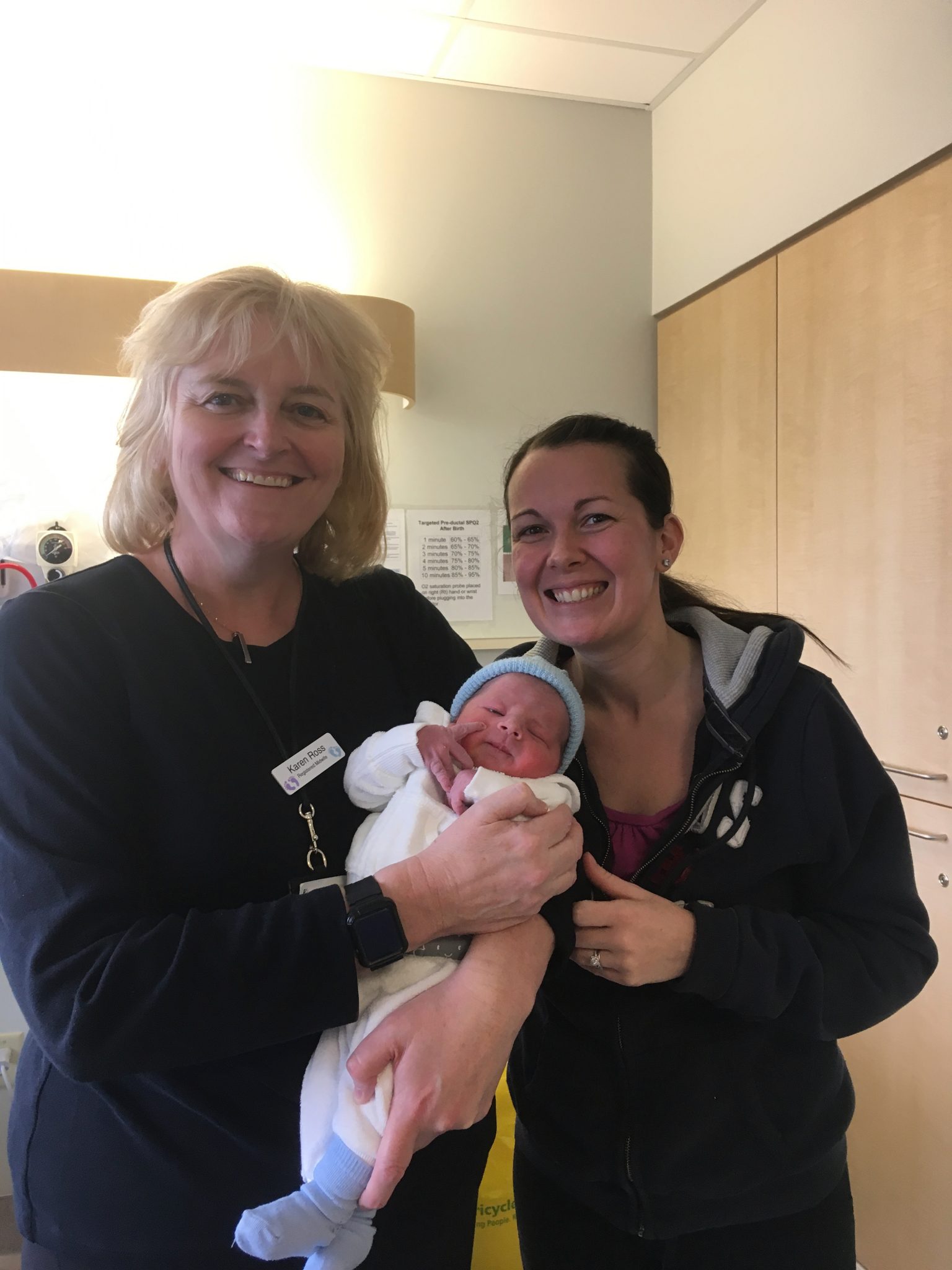 April 11th 2019 – Little Reed arrived quickly for his mom and dad at a lovely 7lb 11oz with midwives Karen & Hayley.
March 24th 2019 – Beautiful Sparrow arrived in style 7lb 15oz on a full moon weekend for busy midwives Karen & Hayley.
March 16th 2019 – This gorgeous girl made her appearance. Maxwell was 6lbs 11oz with midwife Loraina.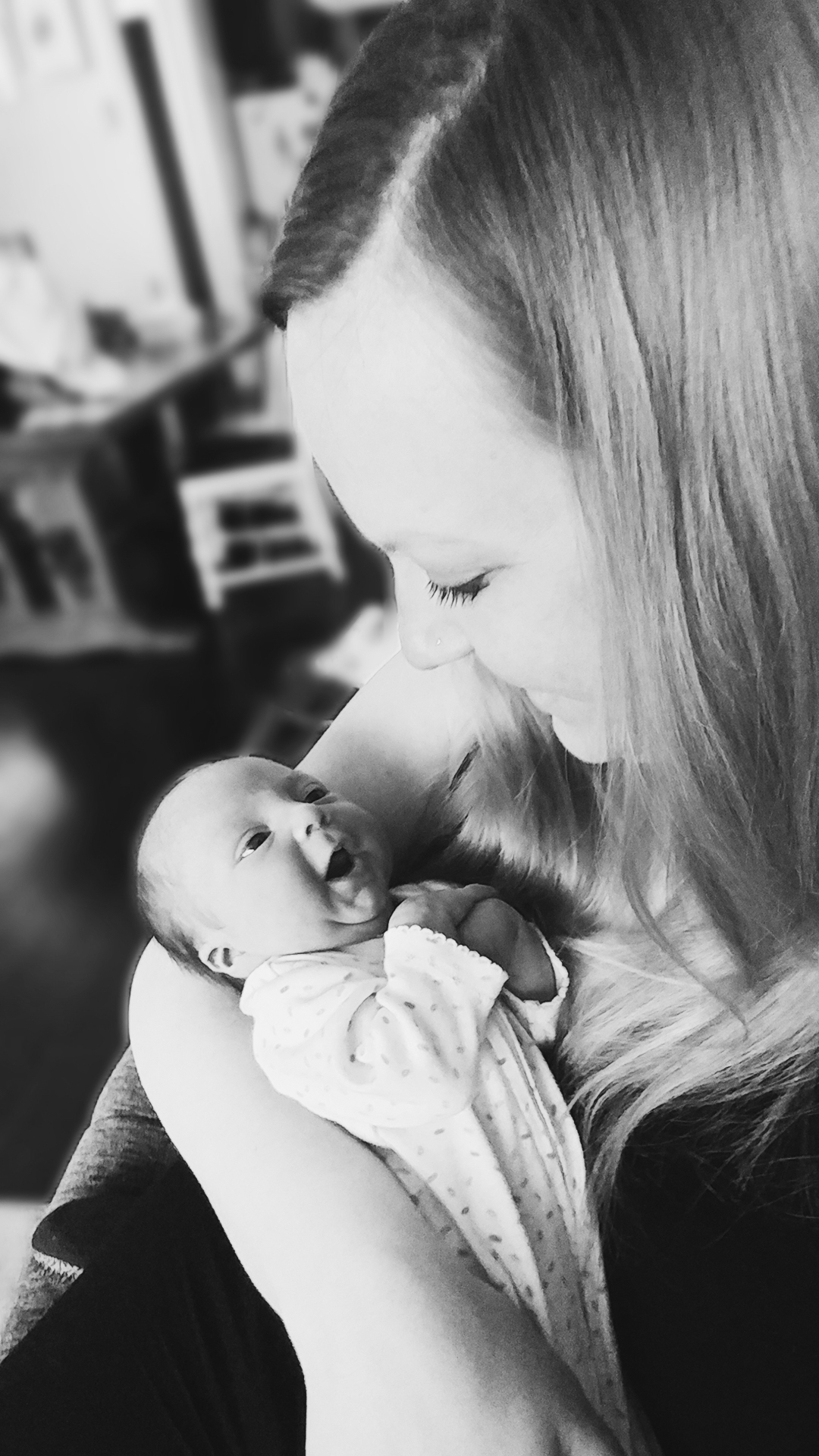 Maxwell is absolutely gorgeous! Her beautiful mommy just wanted to show her off, and who can blame her.
March 9th 2019 – Meet Jonah – a handsome and big 10lb fella. Delivered by Hayley & Karen.
February 17th 2019 Chase finally made his debut by c-section weighing 8lbs 14oz after support over 24 hours with midwives Jessica and Rebecca. 
Dec 5th 2018 – Gorgeous baby girl Nova arrived at home delivered by midwives Theressa and Loraina.
Dec 20th 2018 -Midwife Hayley's little boy is one years old already! Delivered by Karen, Rebecca & Jessica Raison.
Dec 13th 2018 – Beautiful baby Avery made her debut with midwives Theressa and Esther, weighing 9lbs 15oz.
4 babies all born with TVM
Parker, born Sept 20/2012, 8lbs 6oz, delivered by Jackie.
Crispin, born March 25/2010, 8lbs 12lbs.
Alec, born December 28/2014, 7lbs 11oz, delivered by Hayley.
Avery, born December 13/2018, 9lbs 15oz, delivered by Esther and Theressa.
2018 – Midwife Rebecca and a beautiful growing baby girl that she delivered.
May 24th 2018 – Born at home, this sweet girl was delivered by midwife Loraina.
Midwife Jessica Raison waiting patiently for a baby to arrive at a home birth.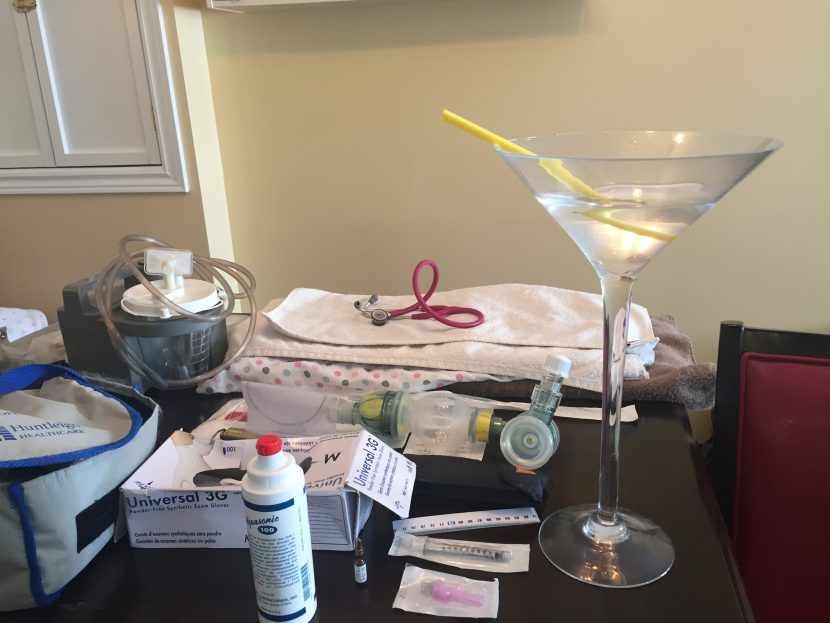 Cannot have a home birth without a martini glass full of water.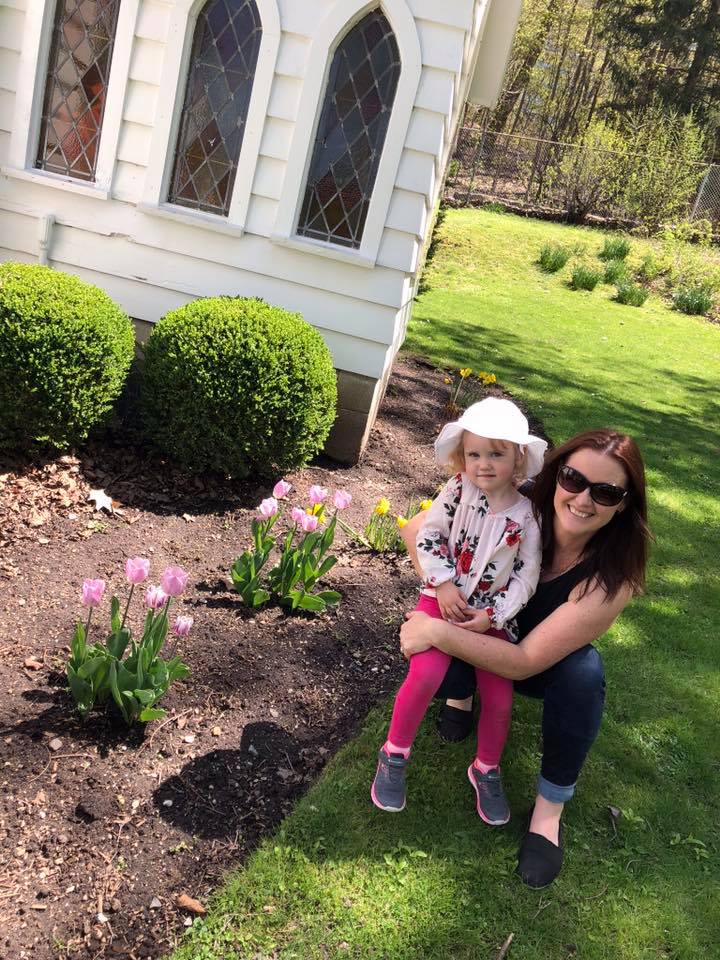 Gorgeous Harper is 3 years old!!! Delivered by midwife Hayley.
Midwife Karen getting some snuggles with baby Calvin.
2018 – Midwives Esther and Theressa having some newborn cuddles after this little guy was just born.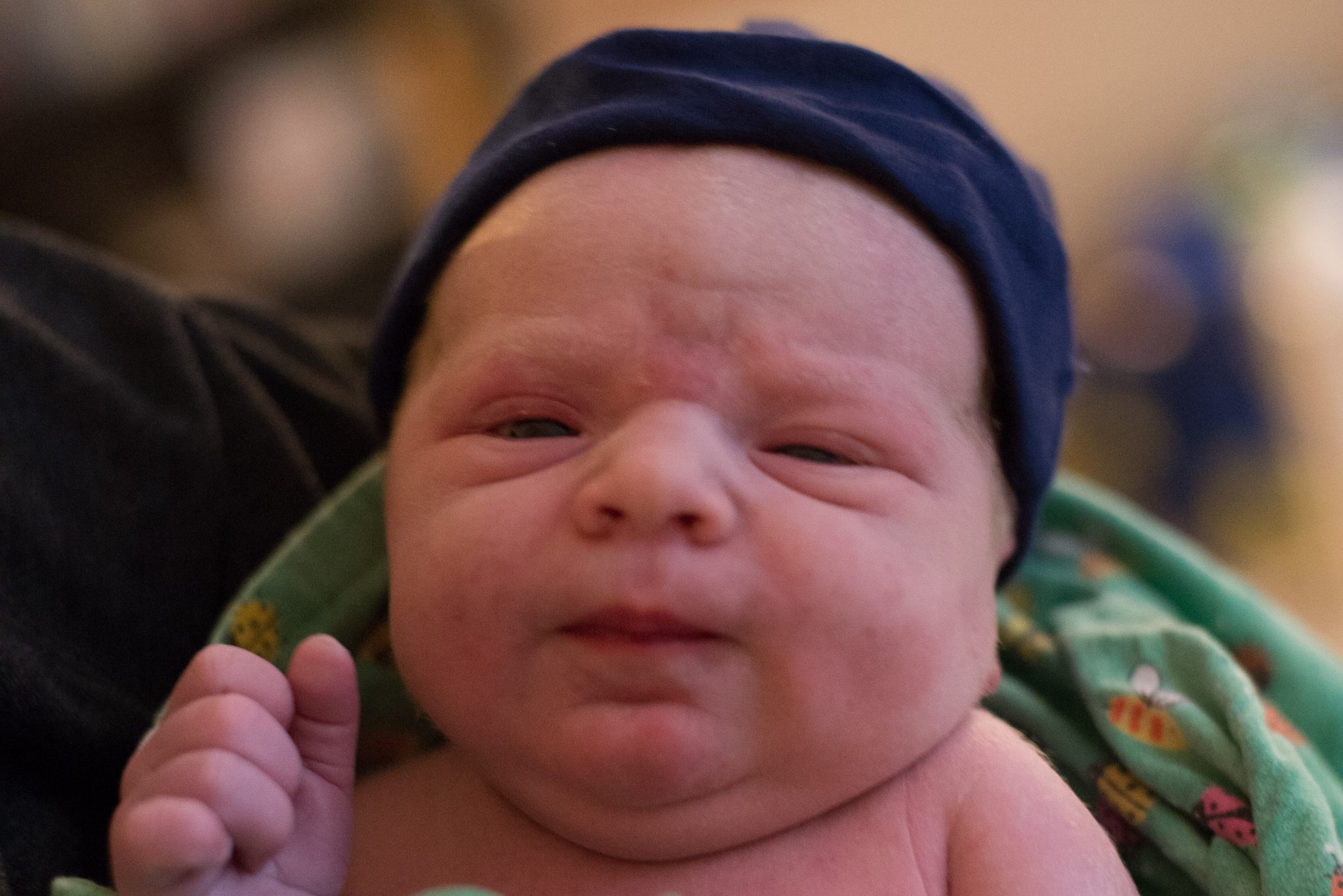 2018 – Welcome to the world little Ronan! Delivered by midwife Jessica Raison at home.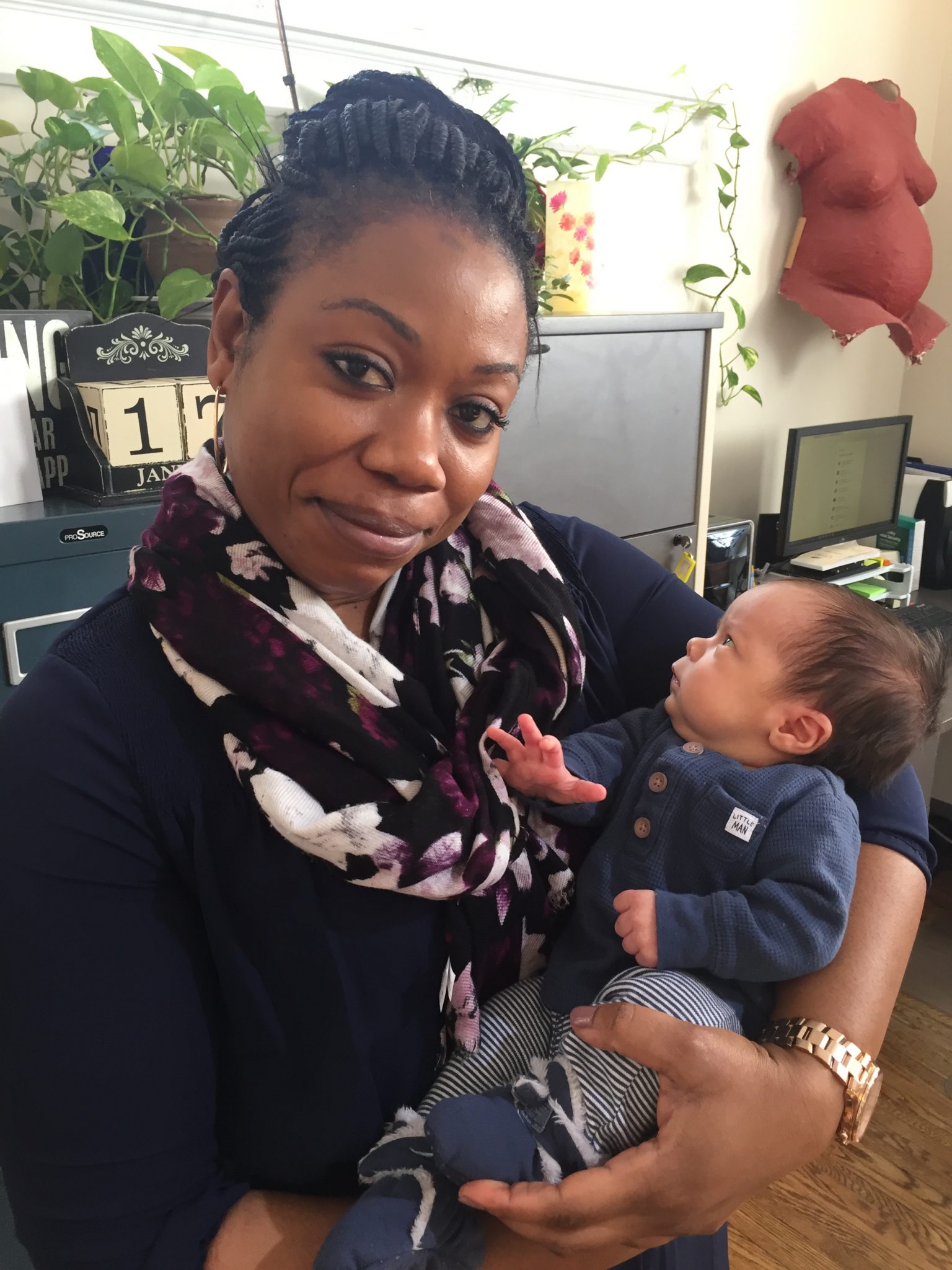 Midwife Esther holding gorgeous Calvin after his 4 week old postnatal check up in clinic.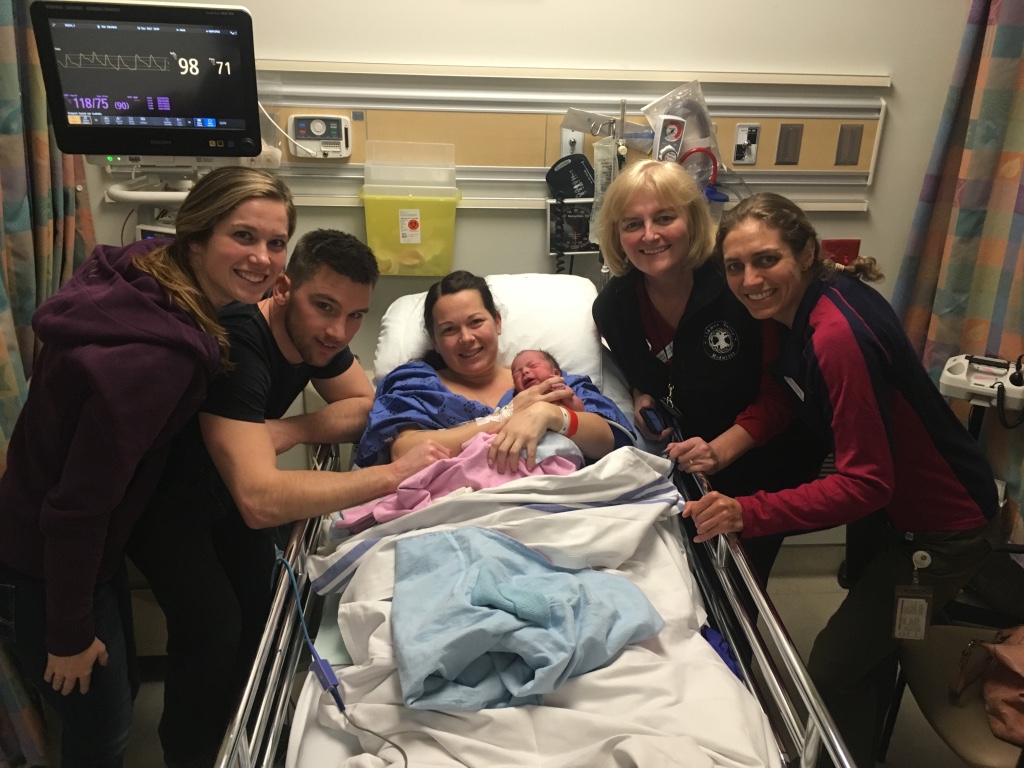 Dec 20th 2017 – Midwives Karen, Rebecca and Jessica Raison welcome midwife Hayley and her husband's first baby into the world. Little Calvin arrived after a caesarean section weighing 6lbs 4oz!
Midwife Rebecca discharging Calvin home from the hospital – although he doesn't seem happy to leave.
Meet gorgeous Lola!! She was born June 30th 2017 with midwives Jess Raison and Rebecca.
Baby Harper:  now a few months old already!
March 27th 2016 – this sweet girl was caught by Rebecca and Yuefang.
2016 – Midwife Hayley with gorgeous 6 week old Anakin, born at home!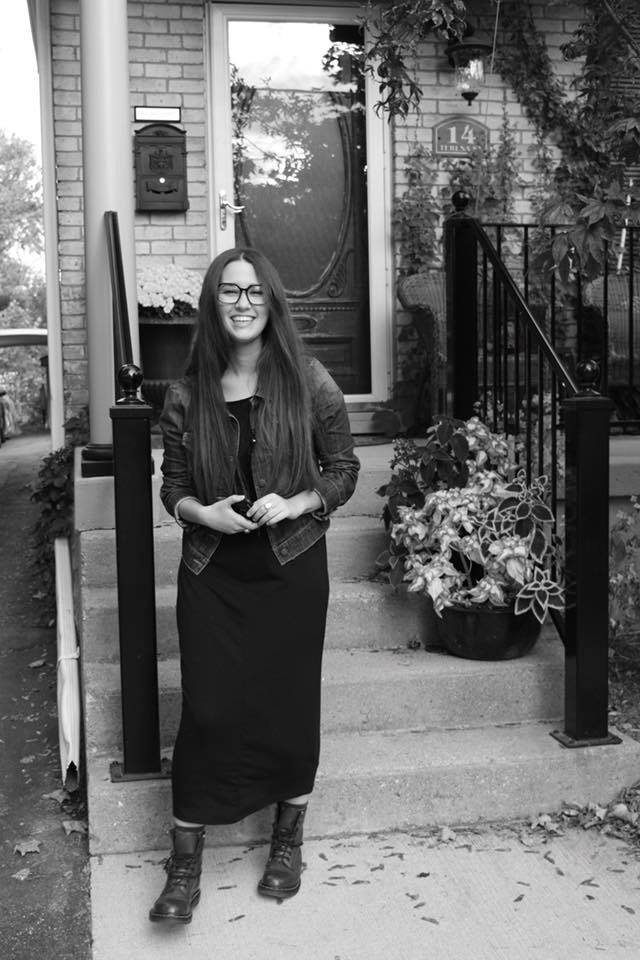 A not so little pic of Hannah – Monica's daughter – all grown up! She was delivered by Heather in 1999.
And this is what the midwives do when they are off!
Look at this updated photo of two year old Harper…Gahhh she sure got big so fast!!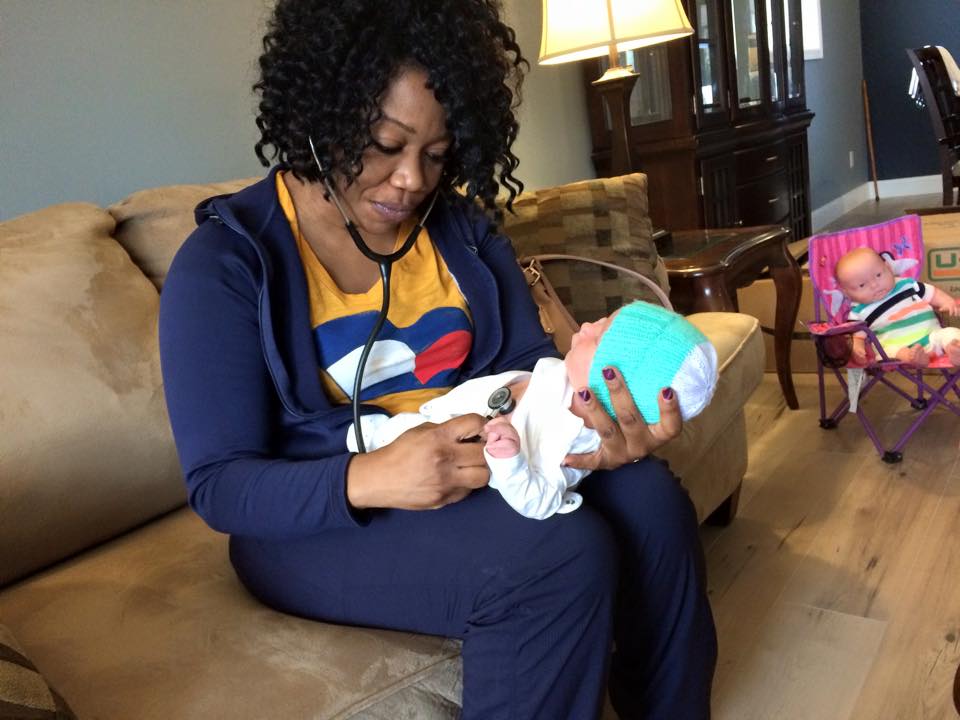 Midwife Esther checking a new baby at home a few days after birth.
2015 – Midwives Hayley and Leanne welcome midwife Jackie's second baby into the world. Gorgeous Jake made his speedy entrance at home on New Year's Eve!
Midwives Hayley and Leanne weigh baby Jake after birth.
August 3rd 2015 – This lovely little man greeted us at a beautiful home birth 6 weeks ago at a fantastic size of 10lbs! Delivered by Hayley.
2015 – Midwife Hayley saying farewell to Lukas at 6 weeks old.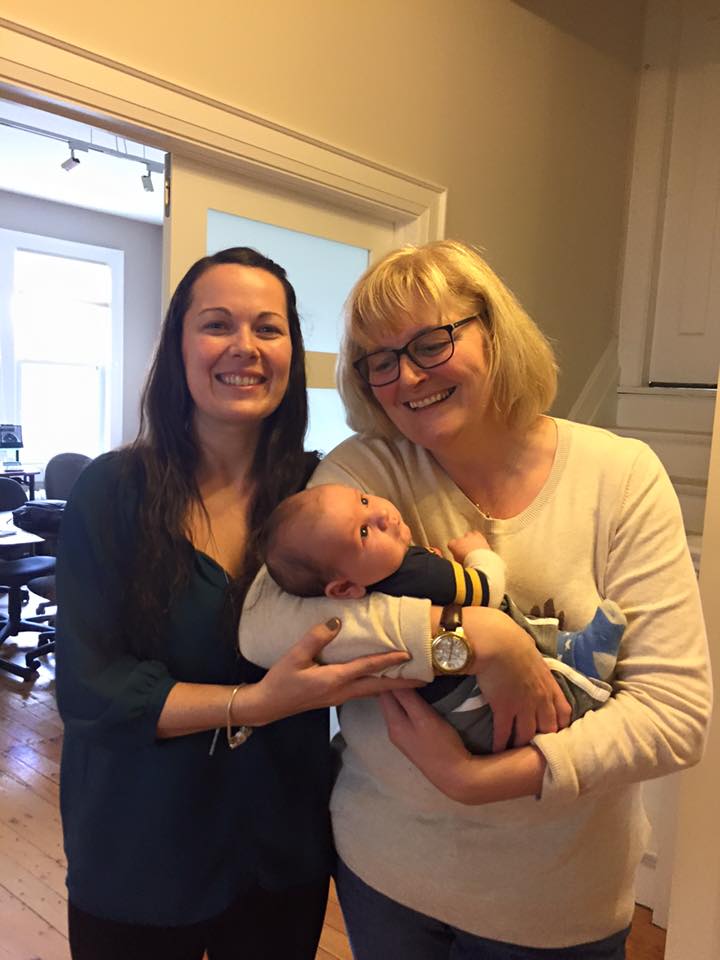 2015 – Little man Lukas with midwives Karen and Hayley at 4 weeks old.
2015 – Beautiful baby Lukas 8lbs 7oz – minutes old- with midwives Hayley and Karen.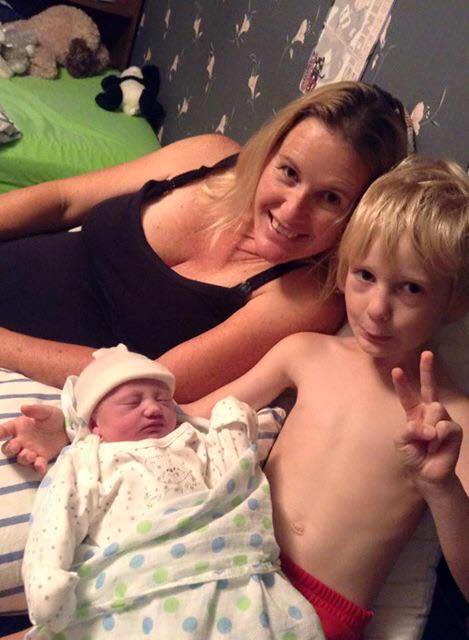 2015 – After a beautiful home birth, Harper has finally arrived much to the excitement of her big brother and mummy, who looks absolutely fantastic!
Harper is growing so fast – around 2 months old now and her mummy is having a coffee with midwife Hayley.
Beautiful Emma came into the world at home for midwife Jackie and her husband. Midwives Hayley and Leanne were so proud to help their amazing colleague deliver her first child. She will be forever loved by the TVM family.
Fantastic shot of midwife Jackie listening to baby, while a hard working client waits for the next contraction.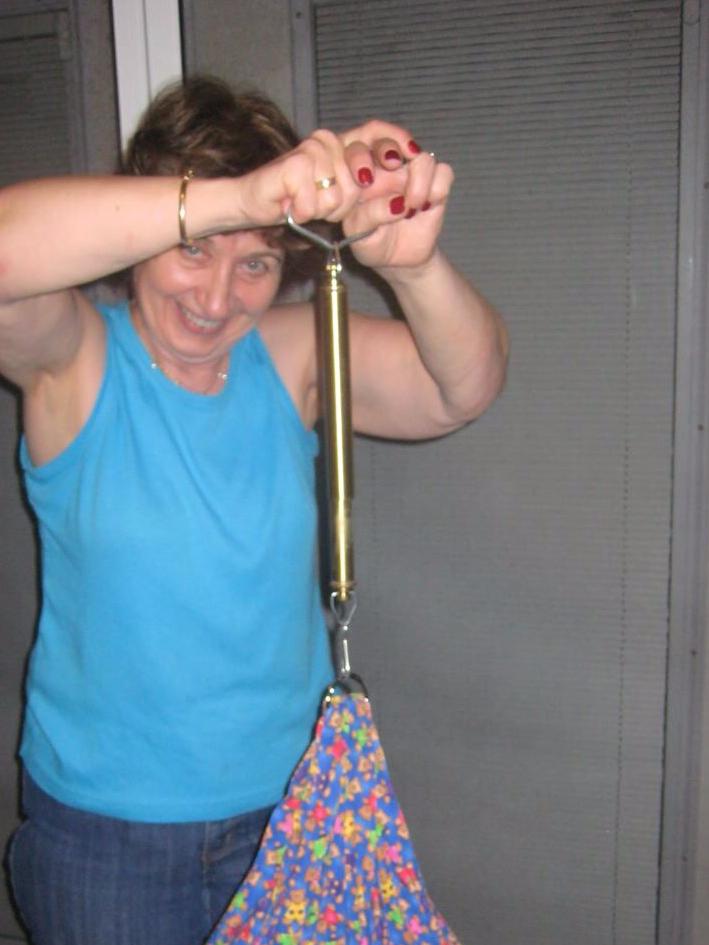 Midwife Heather weighing her adorable little grandson, Logan. (2012)
2014 – Midwife Esther and handsome baby Hendrick after delivery 9lbs 11oz.
2013 – Beautiful baby Merek is being checked over by midwife Jackie just shortly after birth.
2010 – A snapshot right after the birth of precious little Emily who was caught by midwife Kathi. She weighed 6lbs 6oz! 
All photographs displayed on our website and within the photo gallery are with the express permission of the owner, client, and photographer. They are subject to copyright. You may not use these photographs without the permission of Thames Valley Midwives or their owner, client, or photographer.
If you would like your beautiful baby or babies to be featured on our wall of fame, please send a photograph to info@tvm.on.ca with your baby's name, date of birth or year, names of the midwives who caught your baby or looked after you, your baby's weight, and any other details you wish to add!