Support Midwifery By Sharing Your Gratitude 
If you have had a positive experience with our Midwifery care at Thames Valley Midwives, we want to help you express your gratitude. To do this, we encourage you to connect with our philanthropic partner, Children's Health Foundation.
 They would love the opportunity to hear your story and guide you in giving back in a way that is meaningful for you.   
 To help support the work we do, there are a few different ways you can say, 'Thanks!':  
Ways to Express Gratitude to your Midwives at Thames Valley Midwives:    
 1.  Share your birth story  
Write out your birth story and share it with us at @ldnontmidwifery and @chfhope on Instagram and raise awareness of the care that midwives provide to their clients. We can't wait to share your story with our networks and help spread the word of amazing Midwifery care!  
2. Make an In Honour Donation  
Making a donation in honour of your clinic or an extra special caregiver or team will assist midwives in improving care for future clients and families. Click Here to Donate .
3. Write a letter/email to your MPP to Advocate for Midwifery Care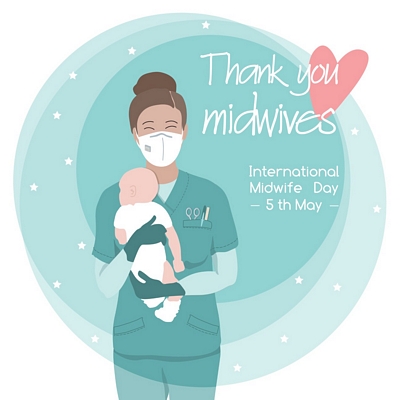 Looking for more ways to express your gratitude?   
We welcome the opportunity to talk to you and learn more about your experience. Share your gratitude with your Midwife and be connected to the Grateful Family Program Champions at Children's health Foundation.  
About Children's Health Foundation   
Just as we're dedicated to guiding birthing people and their families through these defining times of pregnancy, birth and postpartum care, Children's Health Foundation is dedicated to supporting our success.   
Children's Health Foundation (CHF) raises funds to support key goals for advancing and raising awareness for Midwifery practice in our region.  
CHF helps strengthen and transform the health care experience by raising awareness and funding for Children's Hospital at London Health Sciences Centre  and including your Department of Midwifery. In addition, CHF raises community support for TVCC and Children's Health Research Institute.  
With your gift, you can help advance midwifery care in our region and also positively impact obstetric care across our health system – ensuring the best start for kids and their families.