Kathi & Heather are the founding partners of Thames Valley Midwives established in 1997.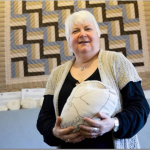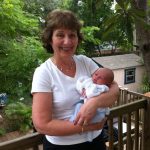 Kathi graduated in 1996 as part of the first class to complete the Ontario Midwifery education program after serving with the Ontario midwifery Task Force, which worked toward legislation of midwifery during the 1980's and 1990's. She had been attending births since 1983. During Kathi's career, she served on the board of the Association of Ontario Midwives, was an associate member of the Society of Obstetricians and Gynecologists of Canada and represented midwifery on several SOGC committees. For many years, Kathi was also the Chief of the City-Wide Department of midwifery for St. Joseph's Hospital and London Health Sciences Centre.
Kathi continues to share a wealth of knowledge to our future generation of midwives as an assistant professor in the Midwifery Education Program at McMaster University. Her retirement from practising Midwifery in the flesh has allowed her more time to focus on her beautiful grandchildren, her passion for cooking & traveling as well as dedicating more time to the students of midwifery.
Heather embarked on her journey as a midwife in 1997 becoming a founding partner of Thames Valley Midwives after graduating from the Midwifery Education Programme at McMaster University.
Prior to the legislation of midwifery, Heather was quite active in the midwifery Task Force of Ontario and London Home Birth Group. Heather over the years took a special interest in postpartum depression including hard work with the LifeSpin Program and MotherRisk. Following her retirement, Heather now enjoys spending time with her gorgeous grandchildren, trips to Florida & folk dancing!!
Our practice wouldn't exist without these two wonderful midwives, and we are forever thankful!