How to Reach Your Midwife
**Please do not go to the hospital or a walk in clinic without first notifying your midwife**
Call the office at (519) 433-5855 on a normal business day if you experience any of the following:
Illness with vomiting, diarrhea or fever over 38°C (100°F) and/or chills
Painful and/or burning urination (when you pee)
Your water breaks and you are GBS negative, fluid is clear with no smell, baby's movement is felt, and you do not have fever. Call the answering service at any hour if you are anxious or worried.
You have COVID-19 symptoms that are being well managed at home and/or have tested positive for COVID-19.
For non-urgent concerns or questions that cannot wait until your next appointment, please call our administrators/office answering machine to leave a message. These messages are checked regularly and a call will be returned as soon as possible, within a maximum timeframe of 24 hours.
An answering machine will take messages when the office is closed. We will retrieve messages the next business day.
Photo courtesy: Aiden Hogervorst
Call our answering service at (519) 640-2039 at any hour of any day if you experience any of the following:
Persistent nausea and vomiting
A painful reddened area in your leg
You are less than 37 weeks pregnant, you have rhythmic labour contractions and/or lower backache that comes and goes, and/or if you experience any fluid (clear or bloody) that is trickling down your leg and it is of a volume where you need to wear a pad
Heavy vaginal bleeding that is running down your leg and/or soaking a pad within ½hr-1 hr
Severe abdominal pain, back or upper stomach pain
You have been in a motor vehicle accident
Severe headaches after 20 weeks gestation (excluding headaches that you are prone to when not pregnant), blurred vision or other visual disturbances, or pain under your ribs that is not related to the baby's position
You have concerns about decreased fetal movement and have completed the fetal kick count as follows: 1. Lie on your left side 2. Count every movement until you have felt 6-10 movements. If this takes longer than 2 hours, page your midwife. Likewise if something doesn't "feel" right, do not hesitate to page
Your water breaks (i.e. any escape of fluid from the vagina, whether a gush or a trickle) and you are GBS positive
Your water breaks and the fluid is not clear – meconium can be green, black or yellow (but not urine) in colour
You are having contractions that are 3-5 minutes apart and regular, lasting 45 seconds or more
You are experiencing any severe symptoms of the COVID-19 virus.
Thames Valley Midwives utilizes an answering service, which is staffed by live operators 24 hours a day, 7 days a week, including holidays. The live operator will connect you to one of the on call midwives. When you need to page a midwife, simply call:
(519) 640-2039
Please tell the live operator which midwife you would like to return your call.  If the requested midwife is available, they will return your call. If the midwife you have requested is not available to return your call, another midwife will contact you, so please keep your telephone line free!
During appointments, our midwives are looking out for signals for help. Isolation can increase the risk of violence at home. If this is the case for you, use this signal to silently show your midwife you need help.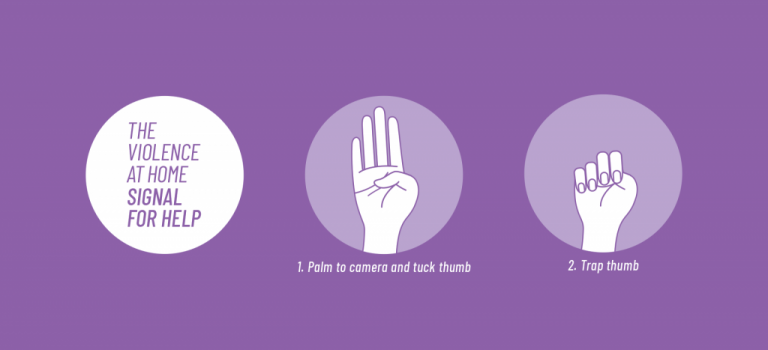 London and Aylmer Team: "The Red Team"
Hayley Ross, Christine Geiger and Yuefang Liu
London and Oxford Team: "The Pink Team"
Esther Owusu-Ababio, Jessie Tarka and Jessica Riley
London and Oxford Team: "The Blue Team"
Laura Runne, Marie Page and Mercer Wilcock
London and Oxford Team: "The Purple Team"
Joy Malcolm, Theressa Grech and Jenni Sullivan
London and Oxford Team: "The Green Team"
Annie Bowen and Nicole Vint